Google, alongside European telecom giants, wrote a letter to the European Commission, demanding a regulatory shake-up in Apple's iMessage operation. So basically, what is happening is Google and major European telecom operators are demanding EU regulators to open up iMessage and regulate it as a core service.
Will this be the end of the Green Bubble Vs Blue Bubble war? Well, that's actually possible because of the European Commission's new Digital Markets Act (DMA). This Act is designed to ensure fair competition and prevent tech giants from monopolizing the digital economy.
Green Bubble Vs. Blue Bubble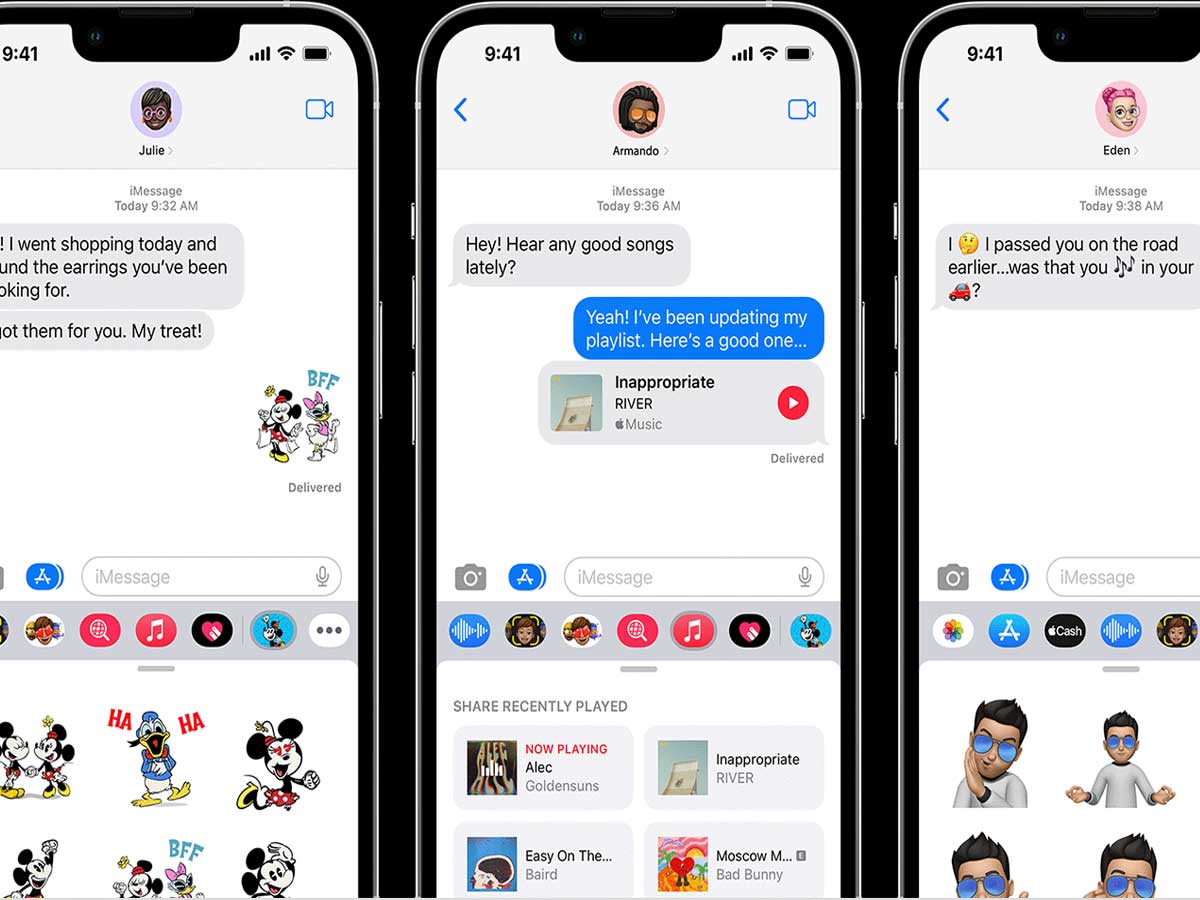 Apple still mainly relies on SMS and MMS. Whenever Apple users want to chat with someone outside the Apple bubble, they're stuck with low-res video, no encryption, and no read receipts—pretty frustrating, right?
Now, here's the kicker: RCS, or Rich Communication Services, is the hip, modern standard used by most of the mobile world—except Apple, of course. RCS does everything iMessage does, but it plays nice with all sorts of devices, not just Apple ones.
Imagine if Apple hopped on the RCS, ditching SMS in Android threads without messing up the texting game between Apple devices. It would make the whole green-blue debate a thing of the past.
My opinion is Apple needs to shake things up, think differently, and stop hindering its own customers' experience. So, instead of blaming your Android buddies for group chat hiccups, point the finger at the so-called "geniuses" making the decisions at Apple.
Google Calls Out Apple - A Tech Industry Confrontation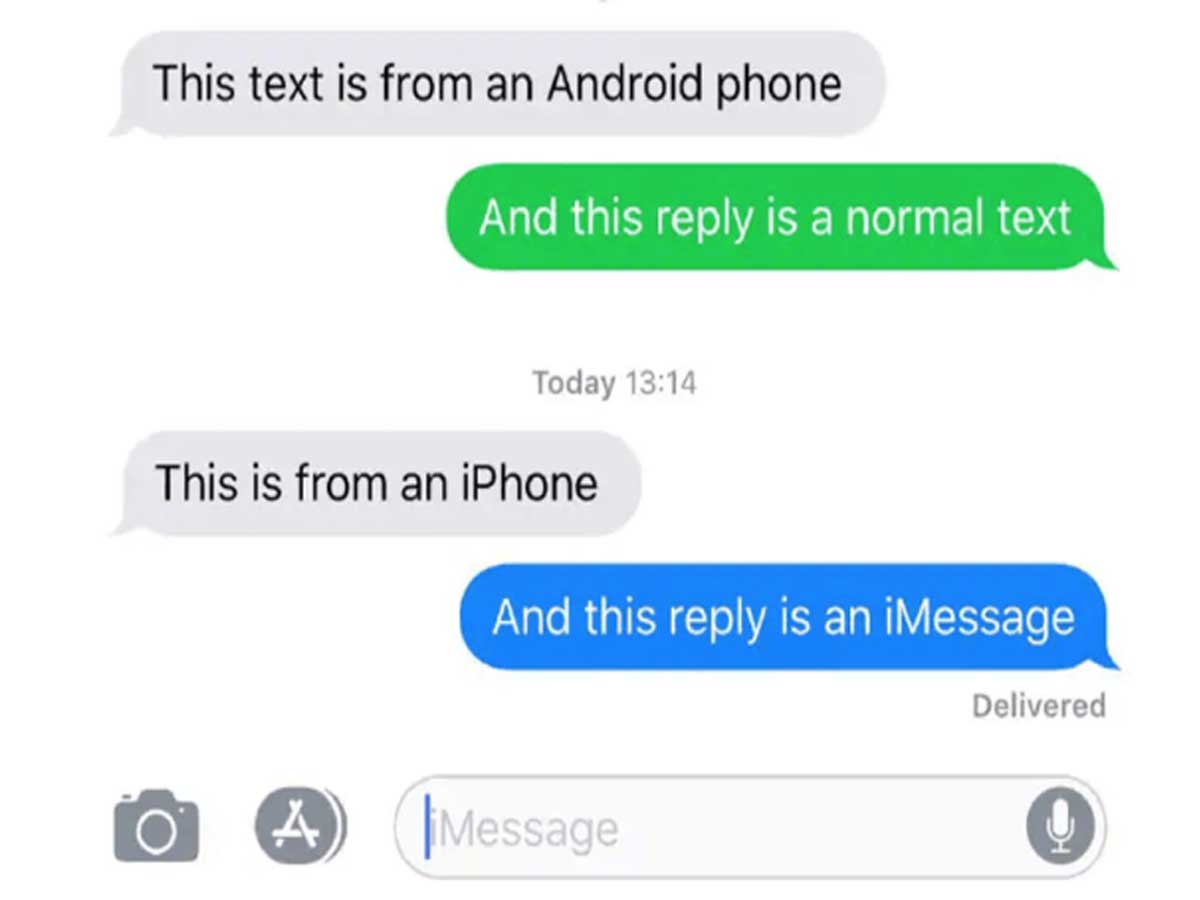 Google urges EU regulators to make Apple open up iMessage, advocating for its classification as a core service. The push is to make iMessage interoperable with other messaging platforms, a plea echoed by a coalition of European telcos. The letter, signed by a high-ranking, albeit unnamed, Google senior vice president, seeks to bring iMessage under the DMA's purview.
What is the Digital Markets Act (DMA)?
So basically, the Digital Markets Act (DMA), a law within the European Union (EU), went into effect in November 2022. The DMA was established to protect fair competition in the digital marketplace. It imposes obligations on large digital companies regarding Transparency, Data sharing, and, of course, Platform interoperability.
What are the Criteria for Core Platform Services
Google and its affiliates argue that iMessage meets the DMA criteria for core platform services. The platform boasts a user base of at least 10,000 active users monthly in the EU and operates under a company generating annual revenues surpassing €7.5 billion.
Classifying as a core platform service entails specific obligations for Apple, enforcing a fair and competitive market, with fines looming in the EU shadows.
Will Apple Make iMessage Features Accessible to Android Users?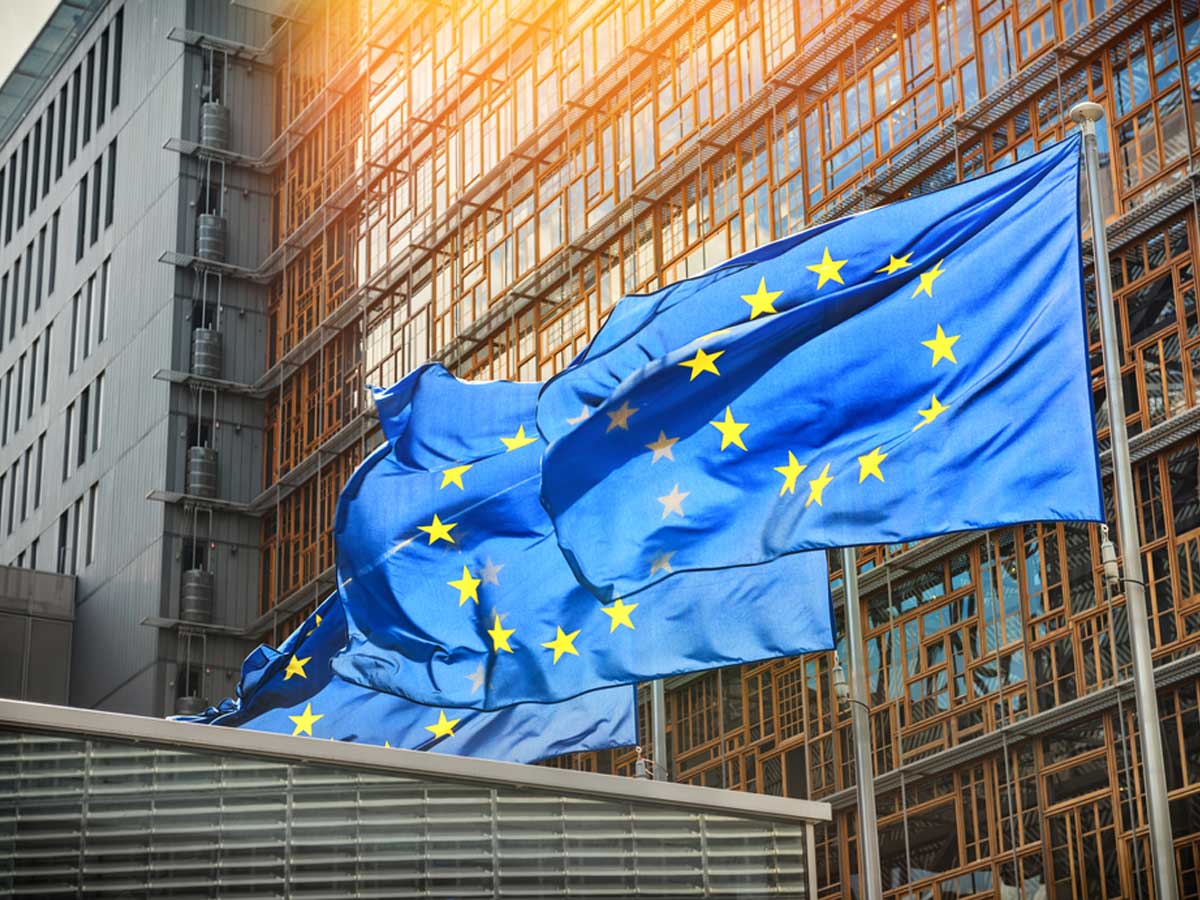 The obligations, if imposed, could force Apple's hand in making iMessage features accessible to Android users. Basically, Android users might get iMessage as an app in PlayStore. One thing is sure: if this happens, it will break the exclusivity chain within the iOS ecosystem.
The RCS Advantage and the iMessage Dilemma
Rich Communication Services (RCS) is a standard international protocol used in the telecommunications industry to improve SMS/MMS messaging on Android phones. It works through the native messaging app on your phone.
RCS incorporates many of the features of popular messaging apps like iMessage or WeChat while still operating on a telecom network. However, there is a big difference between WhatsApp and RCS in the level of encryption.
The messages on WhatsApp are end-to-end encrypted, whereas, in the case of RCS messages, they are encrypted in transit but are not end-to-end encrypted.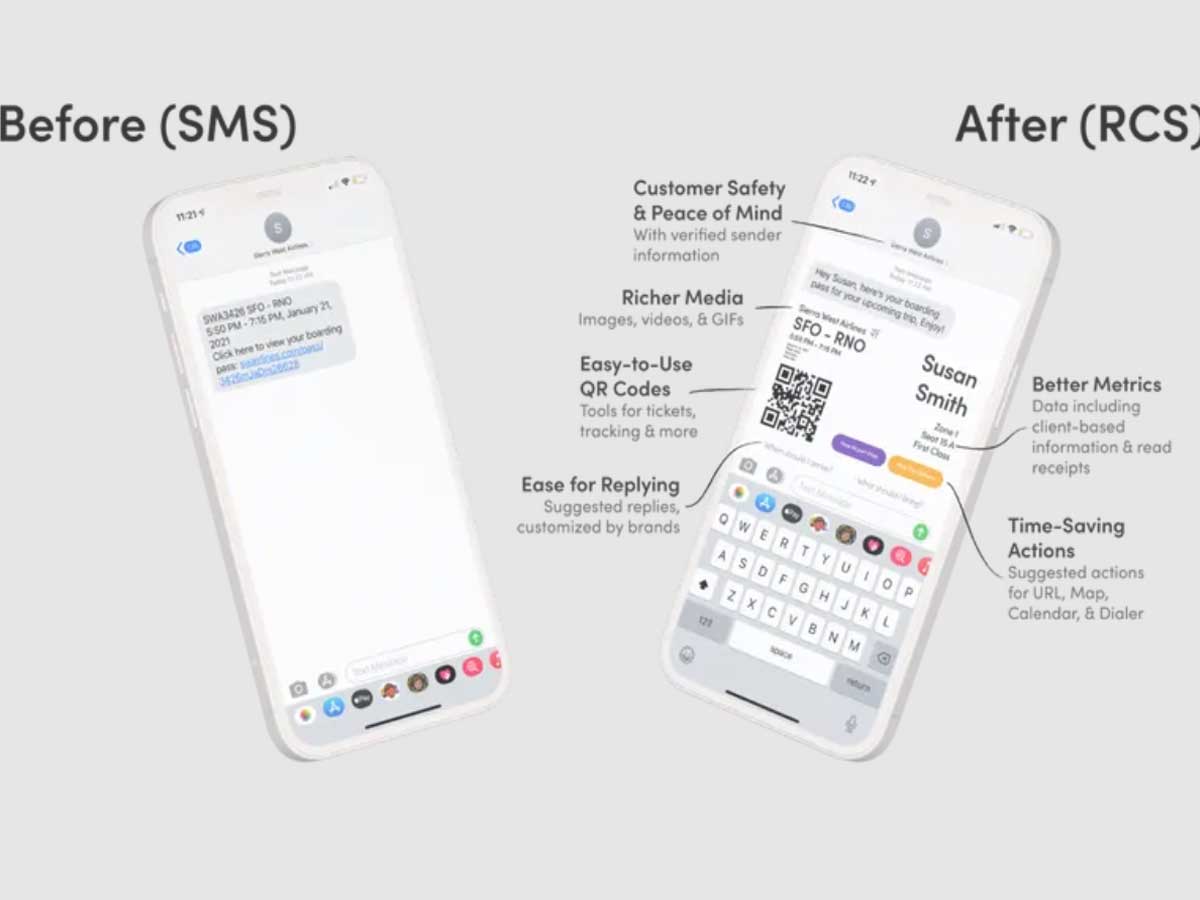 You can turn on/off RCS messaging on Android by:
Opening the Messages app
Selecting your profile icon in the top right of the app
Selecting Messages settings
Selecting RCS chats
Toggling off Turn on RCS chat
RCS brings a lot of features, from typing indicators to high-resolution photo and video sharing. Unlike iMessage, RCS is not limited to a certain ecosystem, seamlessly integrating into various carriers and manufacturers without user interference.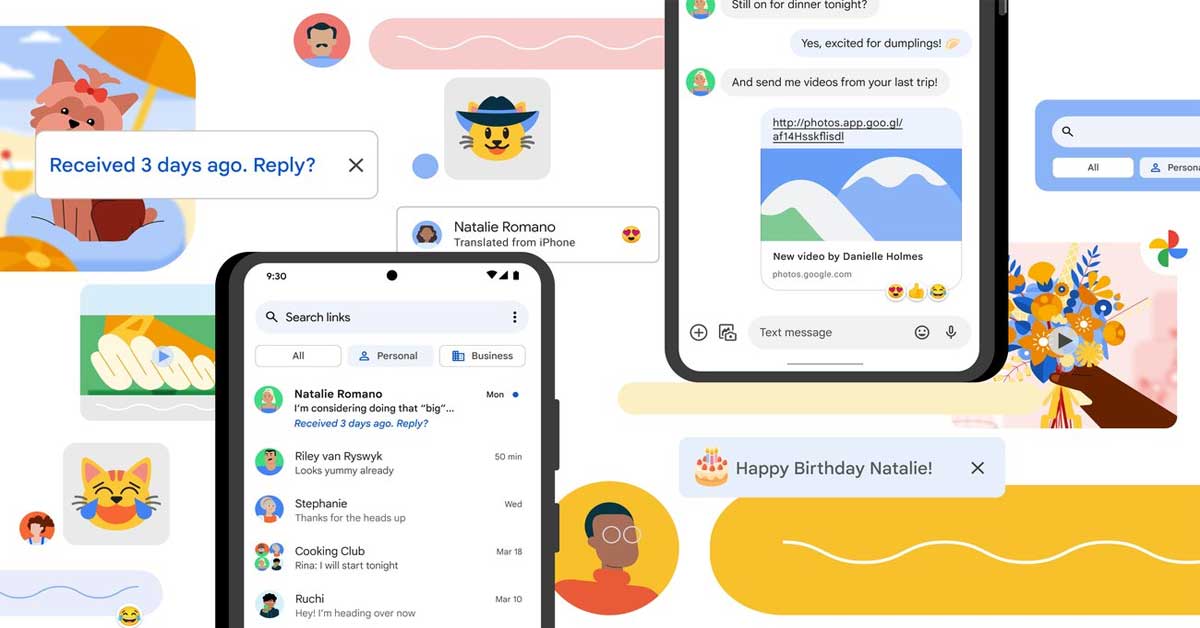 While iMessage holds its ground with read receipts, group messaging, and high-quality media sharing within iOS, the bridge between iOS and Android users is a fractured one. The famed blue bubbles turn green in cross-platform exchanges, and media shared loses its luster due to Apple's lack of RCS support.
Google's Campaign for Equality on Messages
This isn't Google's first raid into the iMessage problem. The persistent "Get the Message" campaign, spanning over a year, has seen Google knocking on Apple's door for RCS support.
The latest move involves calling on European regulators, showcasing Google's acknowledgment that Apple might need a nudge from regulatory quarters. If you are an X (Twitter)user, you can join the cause by tweeting about this using the #GetTheMessage hashtag or clicking here.
.@Apple, stop breaking my texting experience. #GetTheMessage
https://t.co/HVmSITF6Ag

— Chanuka Nadun Perera (@mr_demonlk) November 9, 2023
The European Commission, in response to this call to action, is investigating the iMessage. Apple's defense revolves around the argument that iMessage's popularity in the EU is meager, citing a user base of only 45 million.
The commission has until February to come to a decision. So, will this be the end of this message bubble thing? Maybe.
But this will definitely affect iOS users because they have that ego. They are in a sort of separate tribe when it comes to messaging. We will see if we have time till February 2024. What do you think is this normalization a good idea?