Apple's iPhone 15 event on September 12th was a big deal. We got the iPhone 15 with a cool new USB-C port and the awesome Dynamic Island. The iPhone 15 Pro and iPhone 15 Pro Max have an Action Button, titanium bodies, and a fresh starting price.
Also, there are new AirPods Pro (second-gen) with a USB-C case, and the Apple Watch Series 9 and Apple Watch Ultra 2 with new processors.
But wait, there's more! iOS 17 arrives on Monday, September 18th, and macOS Sonoma on September 26th. You'll love the stylish "FineWoven" accessories, and there's an exciting Emergency SOS via satellite, thanks to a partnership with AAA.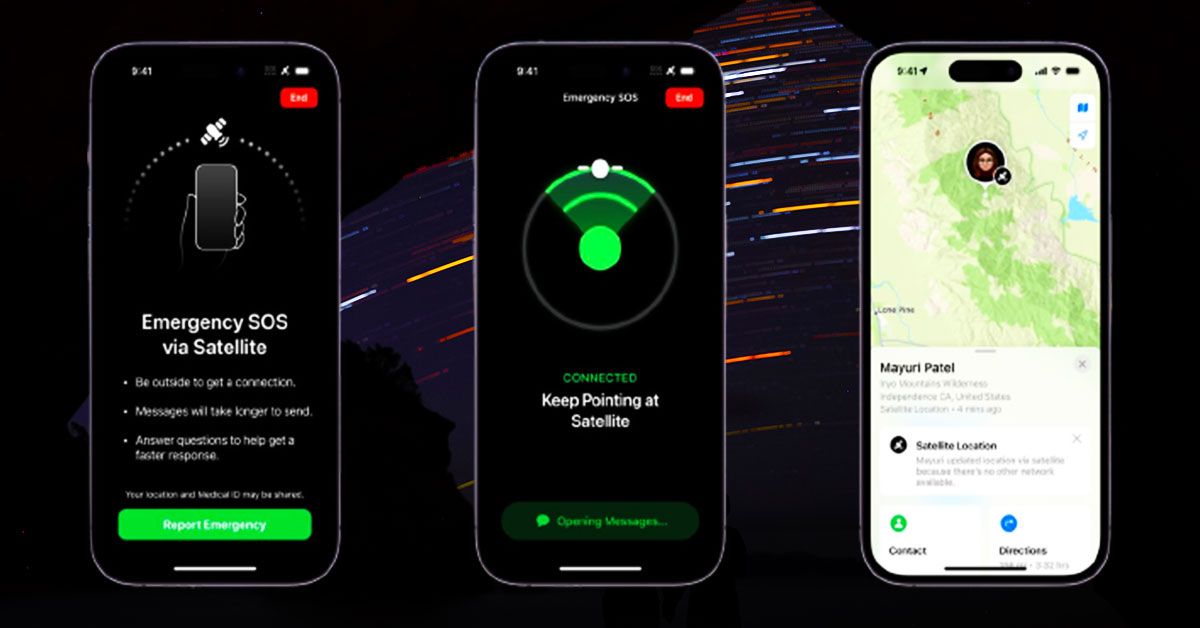 But there was a 1.7% decrease in Apple's stock, closing at $176.30. This Apple September event mainly revolved around the next-gen iPhone and Apple Watch models, but it didn't quite shake up Wall Street as some might have expected.
What actually happened? All the Green energy and carbon neutral talks, does it matter? Let me explain what actually happened.
The new iPhone 15 lineup with USB-C, Dynamic Island, and more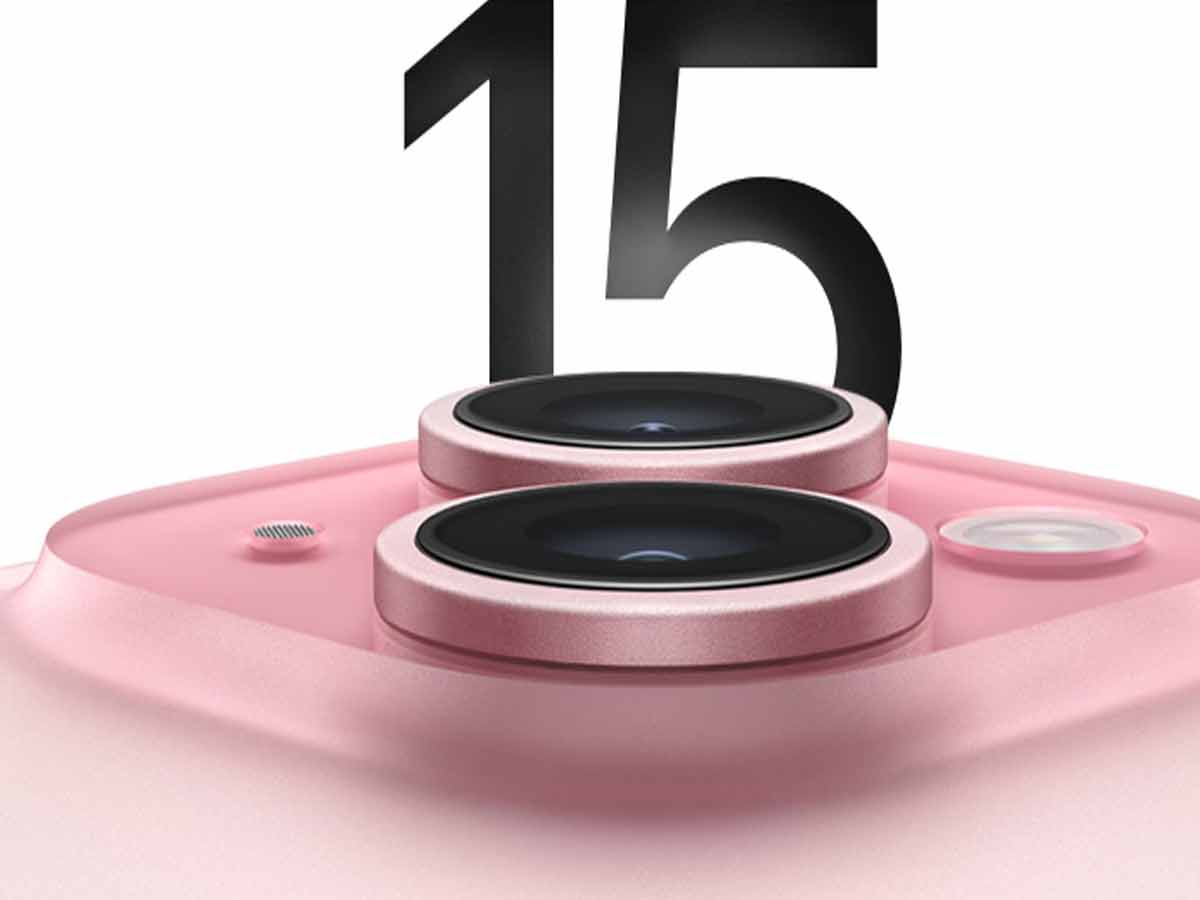 iPhone 15 and iPhone 15 Plus
The star of the show, the iPhone 15, made its grand debut, and it brought some friends along. First up, we got to see the AirPods Pro (second-generation), complete with a nifty USB-C case. But that's not all; Apple had more in store.
Now, let's talk about the iPhone 15. The biggest news? It's rocking a new USB-C port. And yes, this time, Apple's joining the USB-C club. The design, well, it's sticking to the familiar formula, with a look quite similar to its predecessor, the iPhone 14. The displays come in two sizes: a 6.1-inch version and a larger 6.7-inch one. iPhone 15 powerd by last years A16 chip.
But the real excitement lies in the display. The iPhone 15 boasts an OLED Super Retina display that's perfect for viewing Dolby Vision content with its 1,600 nits of brightness. When you're out in the sun, it cranks up to 2,000 nits, which is twice as bright as the iPhone 14.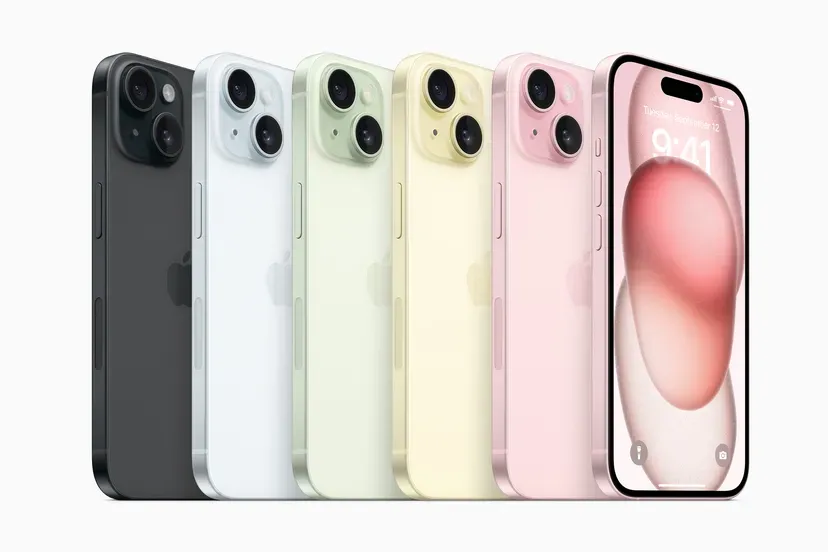 The camera system also got a substantial upgrade, with a 48-megapixel main camera, enhanced ultrawide capabilities, and portrait mode improvements. Night mode, Live Photos, and action mode are getting a makeover too.
Under the hood, the A16 chip keeps things running smoothly, just like in last year's iPhone 14. Apple's promising all-day battery life thanks to a larger battery, and there's a second-generation ultra wideband chip for improved connectivity. But here's a cool feature – Emergency SOS.
Now, let's talk materials. Apple's not holding back, using metallic ions to give the glass a unique color for each model. iPhone 15 and iPhone 15 Plus will be available in five stunning new colors: pink, yellow, green, blue, and black.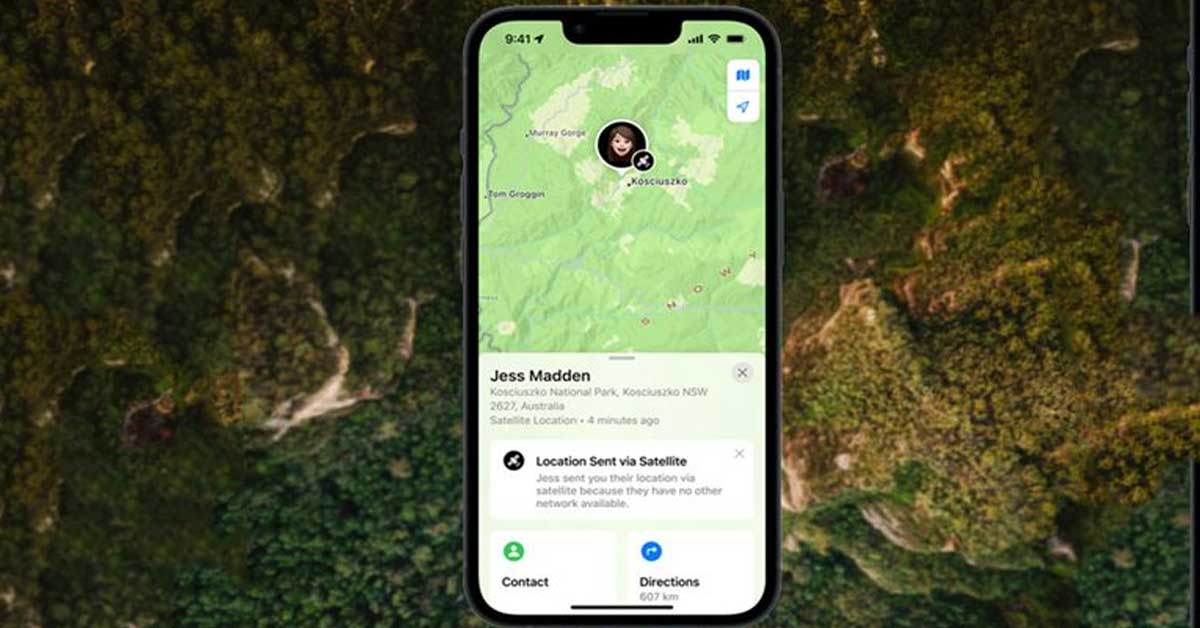 They polish it with nanocrystalline particles and etch it for a sleek matte finish. The frame? It's made of aerospace-grade aluminum with an impressive 75% recycled aluminum content. Plus, the Ceramic Shield front is tough as nails.
One more thing - it's not afraid of water and dust with an IP68 rating, and it activates with an eSIM.
iPhone 15 Pro and iPhone 15 Pro Max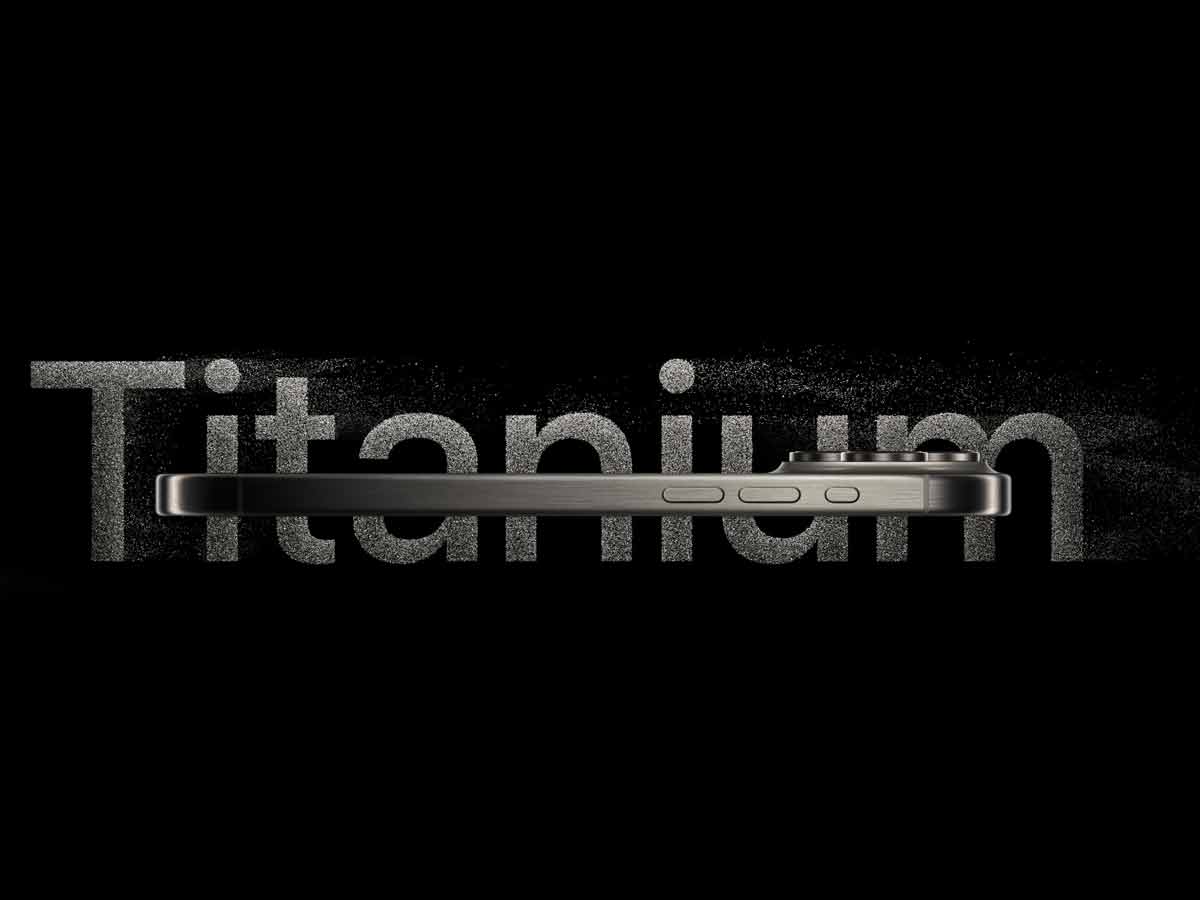 The iPhone 15 is not just a phone; it's a technological marvel. With a titanium band that's both stylish and incredibly strong, it's built to last. What's even more impressive is the new internal aluminum frame that's seamlessly bonded to the titanium using solid-state diffusion.
This innovative process creates a phone with unparalleled durability. And Apple is going green with a frame made from 100% recycled aluminum.
When it comes to the display, the Ceramic Shield front is different from your average glass. It's tougher than any smartphone glass out there. The iPhone 15 Pro and iPhone 15 Pro Max take things a step further with their splash, water, and dust-resistant design, boasting an impressive IP68 rating that meets the rigorous IEC standard 60529.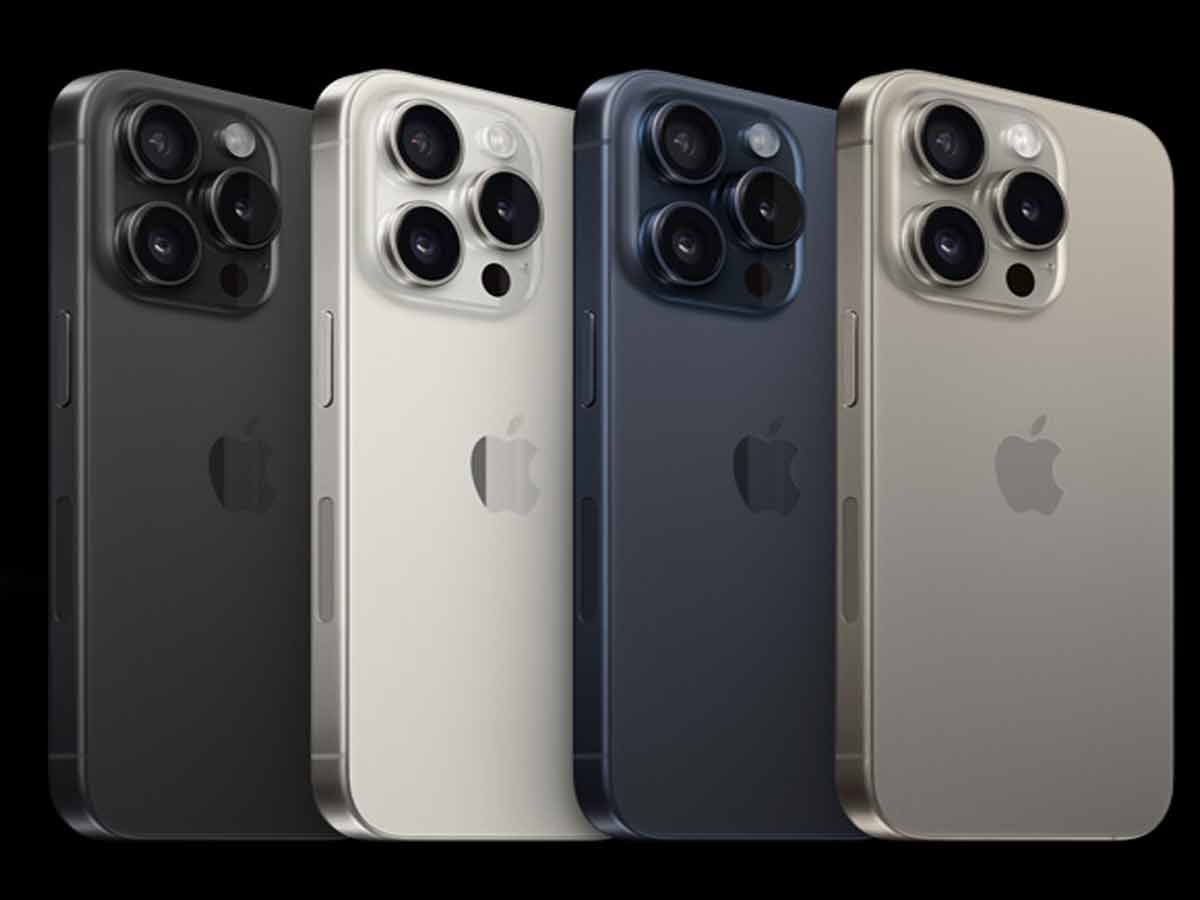 The visuals on the iPhone 15 Pro are a treat, thanks to the Super Retina XDR display with ProMotion ( Plus, The Ceramic Shield front is tough as nails). It can ramp up refresh rates to 120Hz when you need that exceptional graphics performance.
And let's remember the innovative Dynamic Island, which bubbles up alerts and Live Activities right when you need them.
Under the hood, the A17 Pro chip is a game-changer, offering ray tracing that's up to four times faster than software-based solutions. The MetalFX Upscaling combines the power of the GPU and the Neural Engine for high-resolution graphics while conserving power. A17 is the industry's first 3-nanometer chip, promising enhanced performance and capabilities.
It's 20% faster with 6 GPU cores and up to 10% faster with 6 CPU cores. The Neural Engine is a beast, performing nearly 35 trillion operations per second with 16 cores.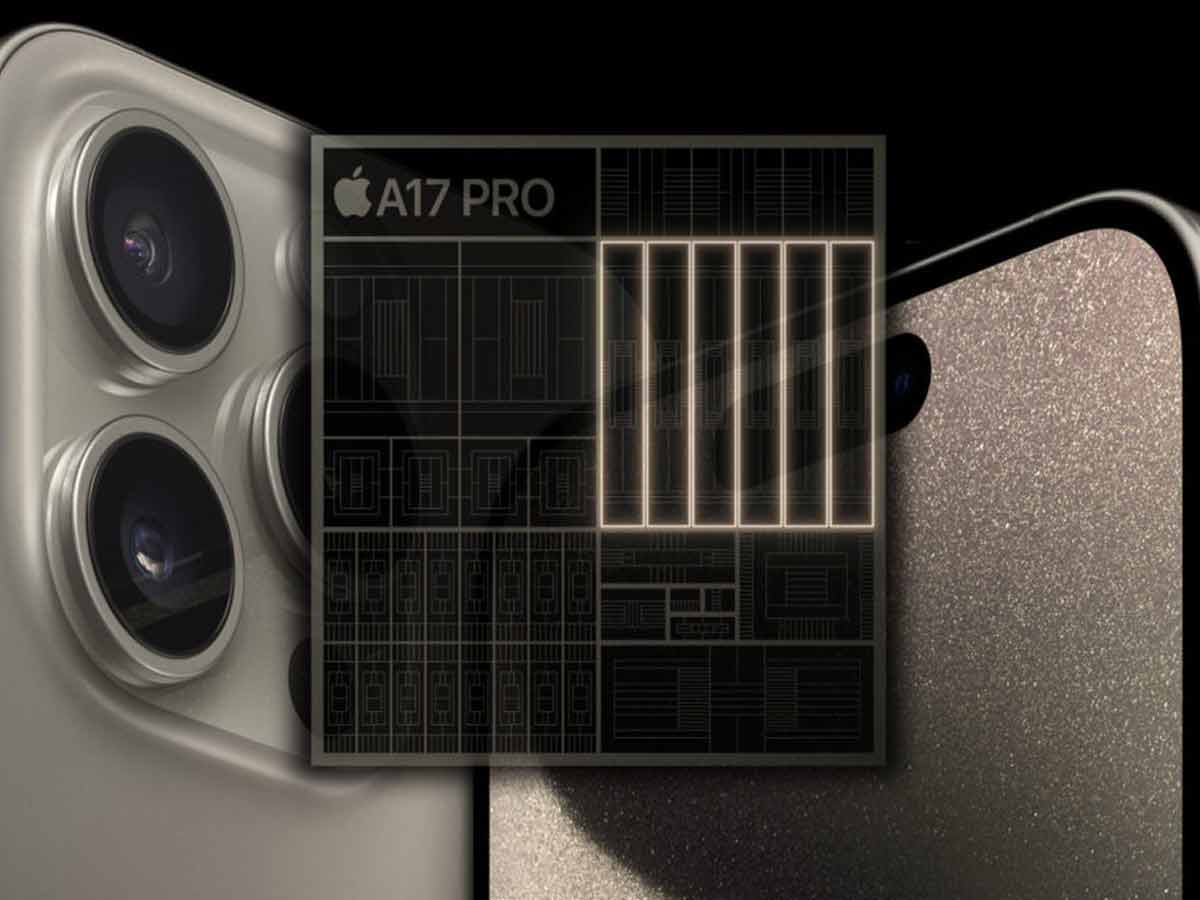 Photography enthusiasts will love the multiple focal lengths, like having seven pro lenses in your pocket. And the all-new Action button is a fast track to your favorite features. It's customizable, so you can set it to do what you need. Plus, the iPhone 15 Pro is the first iPhone to support USB 3, offering lightning-fast data transfer speeds.
No more cable clutter, as the new USB‑C connector can charge your Mac or iPad, making life simpler. With Wi‑Fi 6E, you'll enjoy up to two times faster wireless speeds. And if you're out and about and need to find a friend, Precision Finding powered by the Ultra Wideband chip has got you covered, with three times greater range.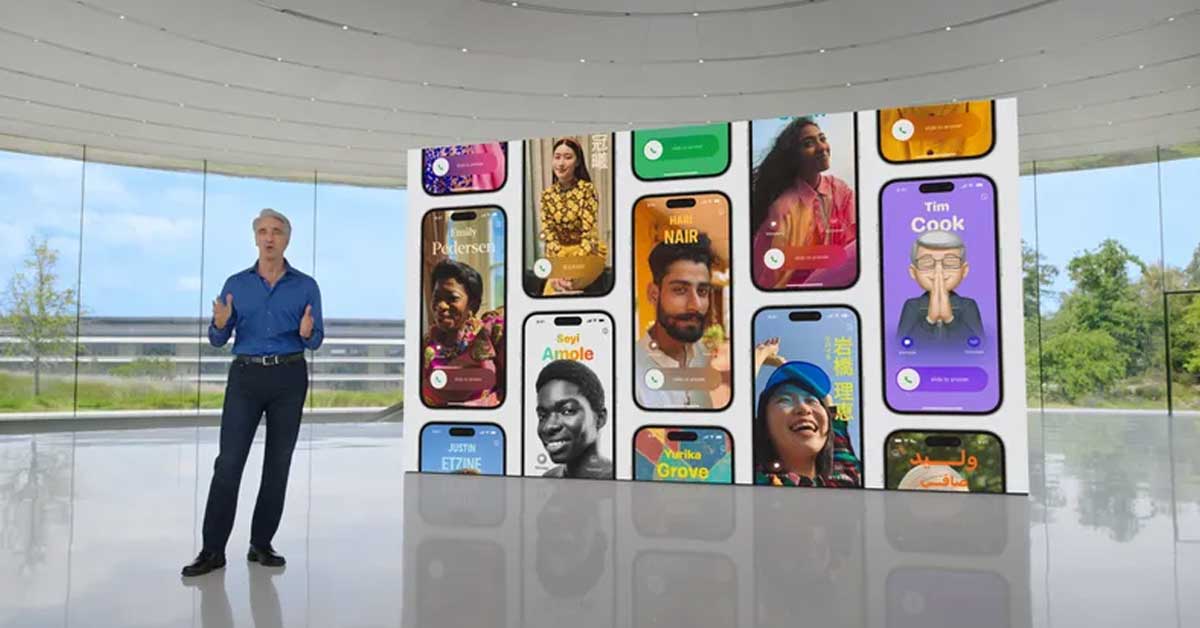 The new iPhone 15 Pro and iPhone 15 Pro Max - these sleek devices are available in an array of stunning colors, including Blue, Space Black / Space Gray, Titanium Gray, and Silver.
Finally, when it's time for some entertainment, the iPhone 15 Pro Max offers up to 29 hours of video playback, while the iPhone 15 Pro gives you up to 23 hours.
The iPhone 15 is the first phone to support Qi2 charging
The iPhone 15 and 15 Pro are leading the charge into the world of wireless charging with the introduction of the new Qi2 magnetic wireless charging standard.
It's a game-changer, but here's the catch – they aren't officially Qi2-certified just yet. But here's the kicker: They're not alone in this boat. In fact, nothing else on the market has that certification either.
Apple Watch Series 9 and Watch Ultra 2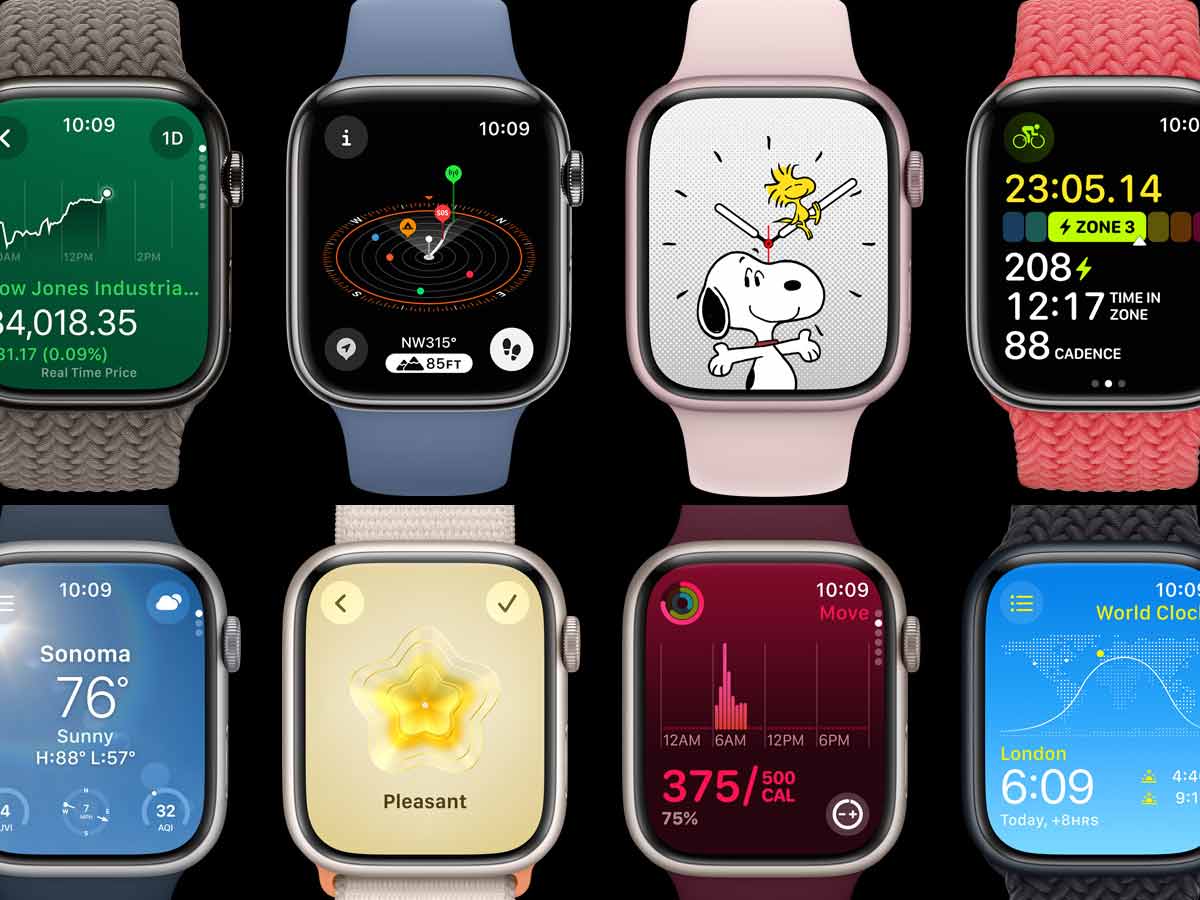 The Apple Watch Series 9 and the Apple Watch Ultra 2 have a starting price of just $399 for the Series 9 and $799 for the Ultra 2; mark your calendars for Friday, September 22nd, when these wrist companions will officially hit the market.
Sporting the latest watchOS 10, both watches are powered by the S9 SiP, a chip based on the impressive A15 chip found in the iPhone 13.
But the real showstopper is the introduction of the double-tap feature, making navigation a breeze. The addition of the ultra-wideband chip ensures pinpoint accuracy in tracking, while a larger, brighter display enhances visibility.
Apple even adds a splash of color with a fresh pink option, joining the starlight, silver, midnight, and Product Red models. Choose the 41mm Series 9 starting at $399 with GPS or $499 with cellular connectivity, or opt for the larger 45mm variant, kicking off at $429 with GPS and $529 with LTE.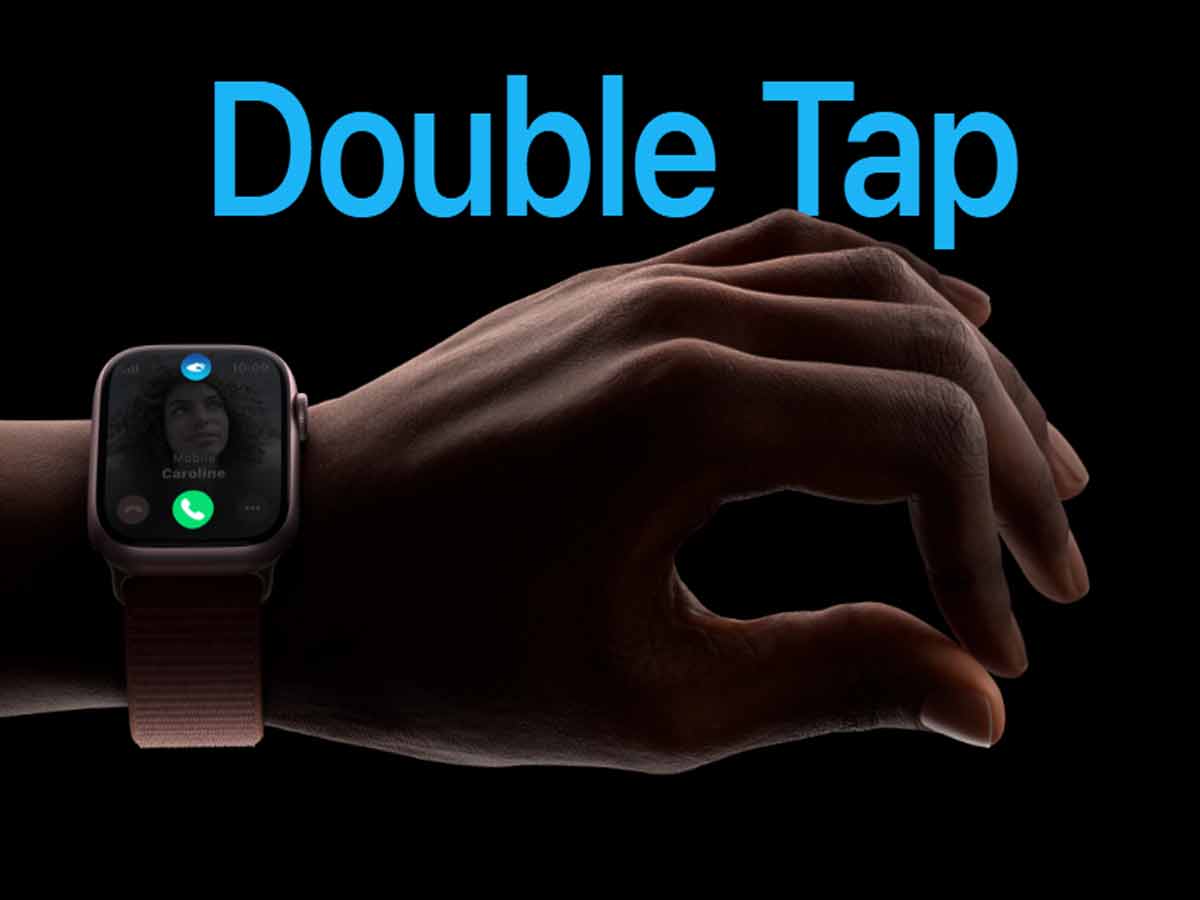 For those who prefer ruggedness, the Ultra 2 boasts a mighty 49mm size, offering an astonishing 72 hours of battery life in low-power mode. The display is a sight to behold at 3,000 nits, and it also wields the S9 SiP and second-gen ultra wideband chip. (Series 9 boosts the maximum brightness up to 2000 nits, and its better than the series 8.)
With cellular connectivity included, you can snag one for $799, and remember to explore the various band options. Not to be outdone, Apple also brings you the second-gen Apple Watch Ultra, priced at $799 with GPS and cellular. It mirrors the Series 9 with its ultra-wideband chip and S9 processor.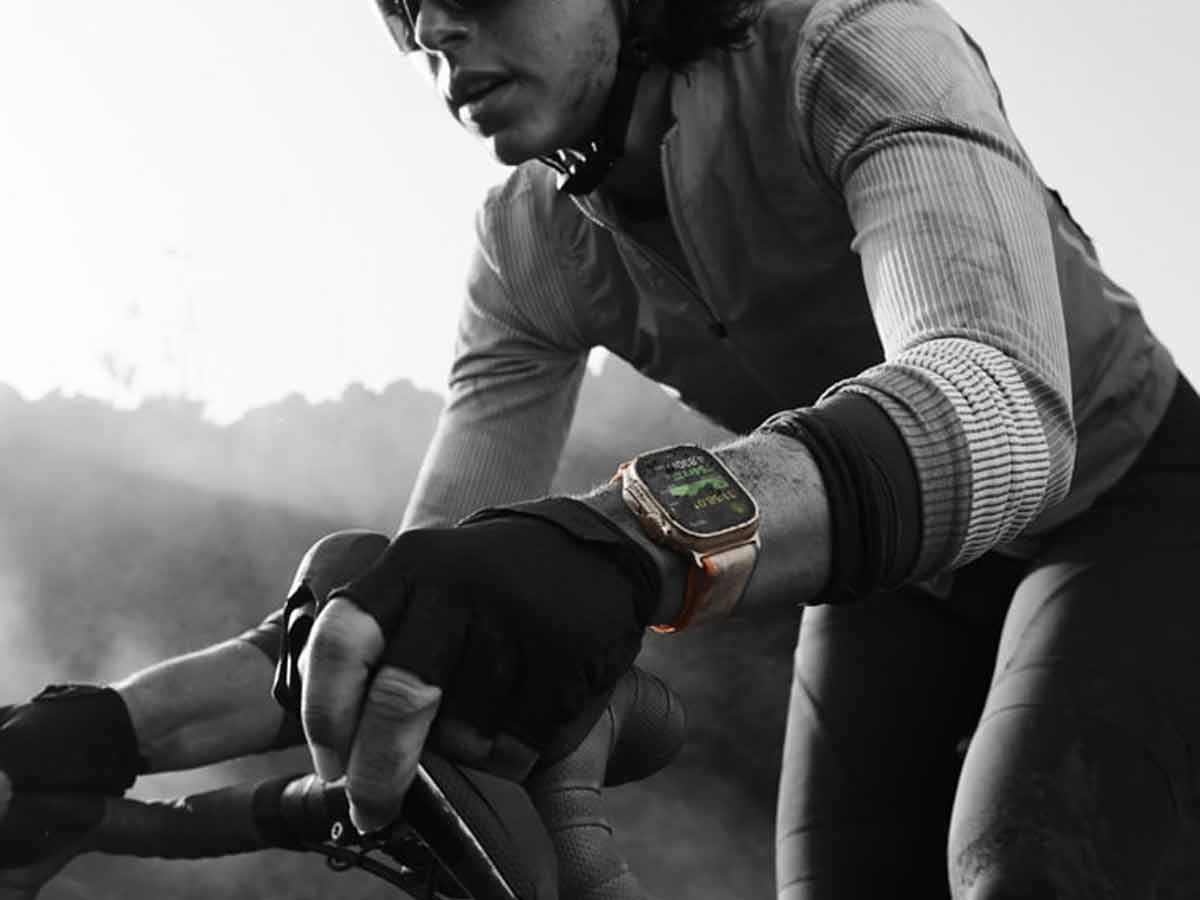 Plus, the Modular Ultra watch face makes use of the display's edges for added functionality. To top it off, Apple shows its commitment to the environment by ditching leather watch bands for a carbon footprint reduction. Preorders are already in full swing, and you can secure your watch starting September 12th, with the grand unveiling slated for September 22nd.
Apple disclosed the release dates for its upcoming software updates, including iOS, watchOS, iPadOS, and macOS. While iOS 17, watchOS 10, and iPadOS 17 are scheduled to debut on September 18th, macOS Sonoma will be introduced on September 26th.
Apple USB-C charging
Apple just shook things up by bringing USB-C charging to their beloved iPhone lineup. This means that if you're an Apple fan, you can now breathe a sigh of relief knowing that those USB-C chargers you've been using for your iPads, Mac computers, and iPhones are all one big happy family now.
Say goodbye to the days of rummaging through a drawer full of chargers to find the right one. This change marks the end of an era for the trusty old Lightning port and charger – it's been a good 11 years, but all good things must come to an end.
Now, let's talk about speed – the iPhone 15 Pro is flexing with its very own dedicated USB-C controller, promising transfer speeds that'll knock your socks off up to 20 times faster than the older, sluggish USB-2 technology. To sweeten the deal, Apple has rolled out a nifty new accessory that won't break the bank at $29.
It's called the USB-C to Lightning adapter, or as we like to call it, the dongle. This little guy lets you hook up your existing Lightning accessories to your spiffy new USB-C-enabled iPhones and iPads, whether you're juicing up or doing some good old-fashioned data sharing.
But wait, there's more – this move from Apple is in harmony with the growing right-to-repair movement. It's all about giving you, the user, more freedom and choices when it comes to managing your tech. So, cheers to a future with fewer charger woes and more options!
Mother Nature Visits Apple Headquarters - Company's Environmental Efforts
Actress Octavia Spencer recently popped up in a new ad as the no-nonsense face of Apple's green initiatives. In this catchy and enlightening commercial, she dove into Apple's eco-friendly efforts and their journey to reduce their carbon footprint.
Apple threw down some ambitious goals, like phasing out leather iPhone cases and ditching all plastic packaging by next year. They proudly showcased their eco wins so far, like slashing electricity and transportation emissions and going all-in on 100% recycled aluminum in the making of goodies like MacBooks, Apple TVs, and Apple Watches.
But here's the big one: Apple's set a daring target to go carbon neutral by 2030, swearing that every one of their gadgets will have a net-zero impact on the climate. How? They're shaking up their shipping, going for the ocean route, and using carbon credits to offset the rest of their emissions. Sounds great, right?
But let's keep it real; these Carbon pledges can be tricky to monitor. Still, Apple's got its eyes on the green prize, and we're all waiting to see if they can walk the talk. At the ad's finale, Spencer seemed pleased but threw down the gauntlet, promising to return next year to make sure Apple doesn't "disappoint your mother."
AirPods Pro, iPhone 15, iCloud+, and the Polishing Cloth Saga
Because You Always Needed a $19 Screen-Wiping Buddy!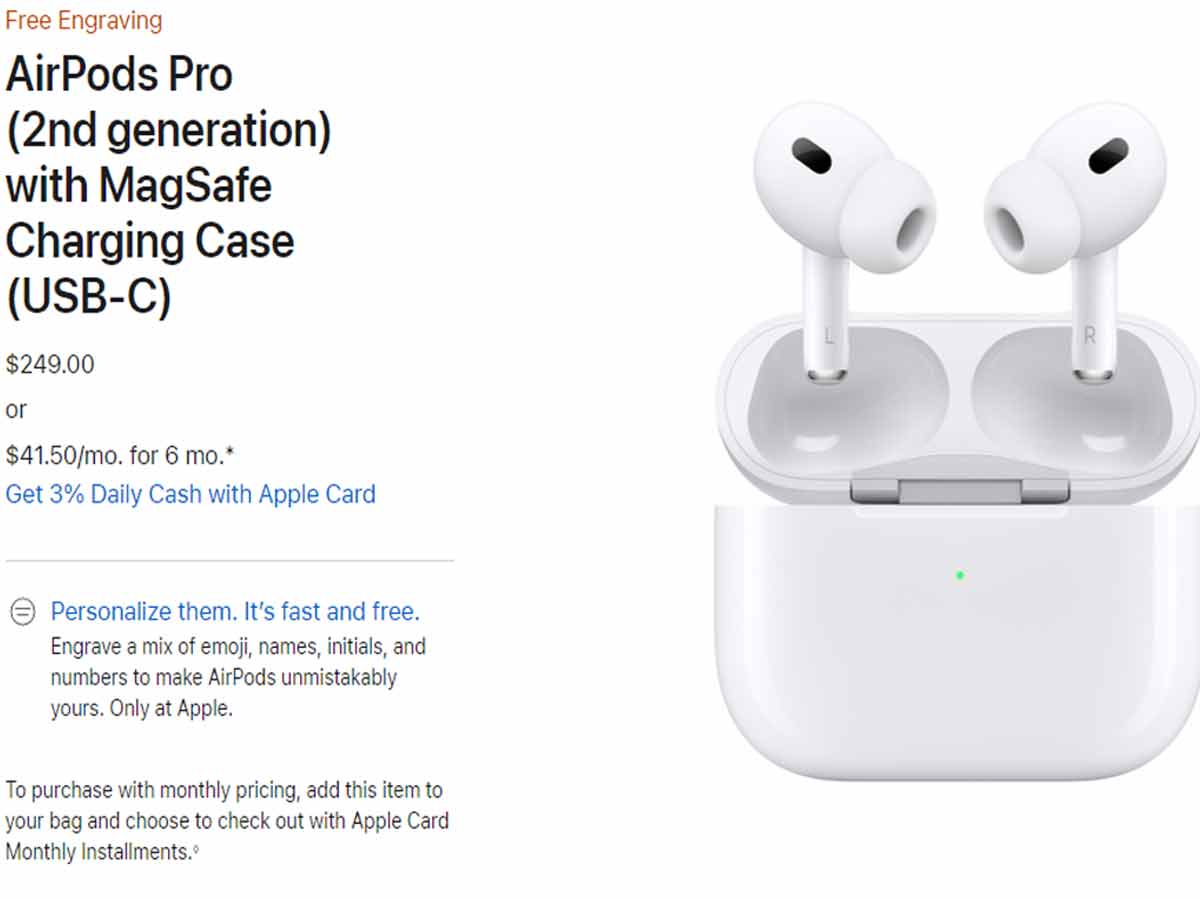 Apple is now offering the second-generation AirPods Pro with a cool USB-C-powered charging case. You can order these right now online, and they'll hit the stores starting September 22.
Meanwhile, pop sensation Olivia Rodrigo dropped her catchy music video for "get him back!" just after Apple's "Wonderlust" iPhone 15 event. The unique twist? It was all shot using the fancy 5x telephoto camera on the iPhone 15 Pro, boasting some impressive optical zoom capabilities.
This event, held in sunny Cupertino, California, also brought us news of two new iCloud plans. Starting next week, you'll be able to pick from iCloud+'s 6TB and 12TB storage plans, perfect for your data needs.
And remember, iCloud isn't just about storage; it lets you share photos and backs up your iPhone automatically. Plus, with family sharing, everyone in your household can enjoy the perks of iCloud+.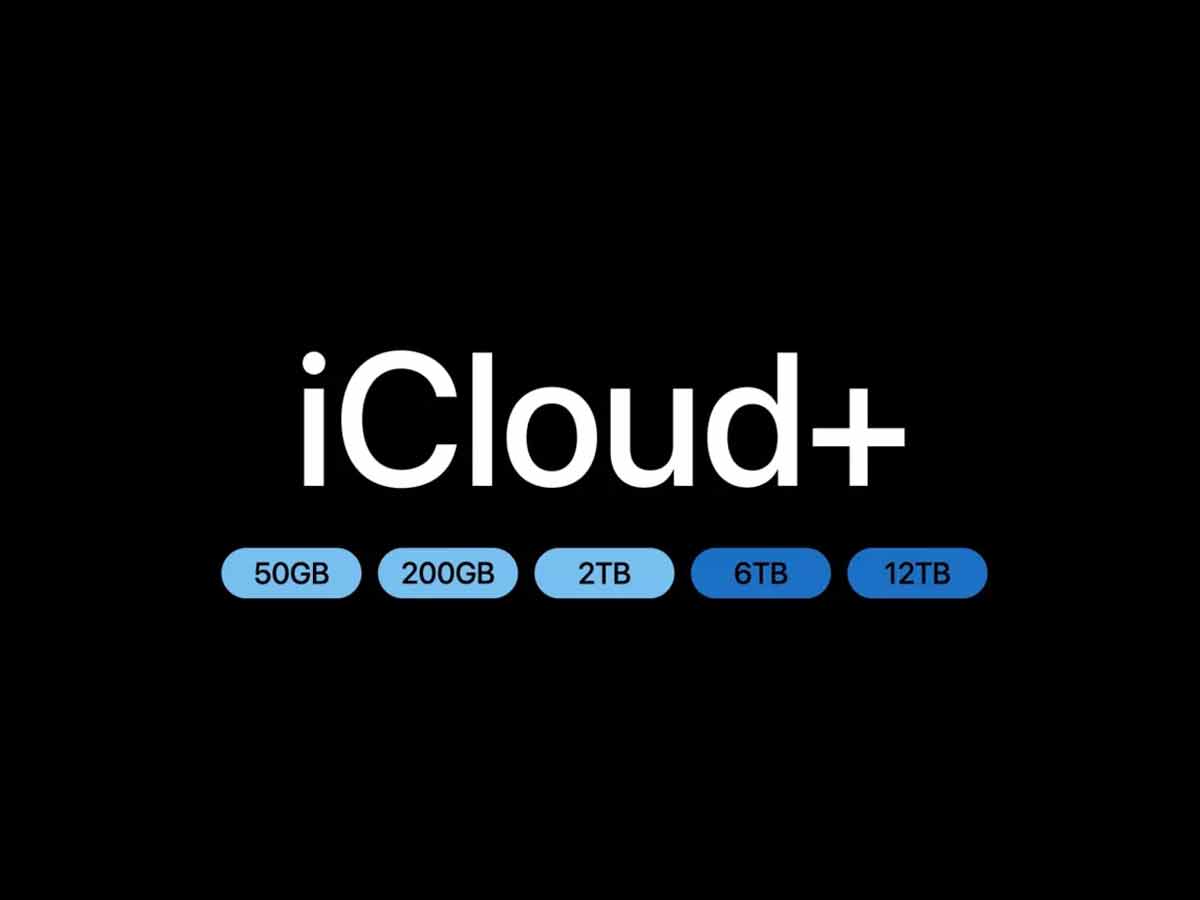 Now, about that yearly tradition of waiting anxiously on the Apple Store website for the new iPhone and Apple Watch releases - it's that time again! And yes, it's the time to ponder whether your $19 investment in the Polishing Cloth two years ago will still be worth it.
This cloth, with its "nonabrasive material," is supposed to be the perfect screen cleaner for all your Apple gadgets, including the fancy nano-texture glass on the Pro Display XDR. Apple made a big deal about it when it launched alongside the M1 Pro and M1 Max chips and the third-gen AirPods.
It's had quite a journey, and now, it supports a whole new lineup of devices: the iPhone 15 Pro, iPhone 15 Pro Max, iPhone 15, iPhone 15 Plus, Apple Watch Ultra 2, and the Apple Watch Series 9.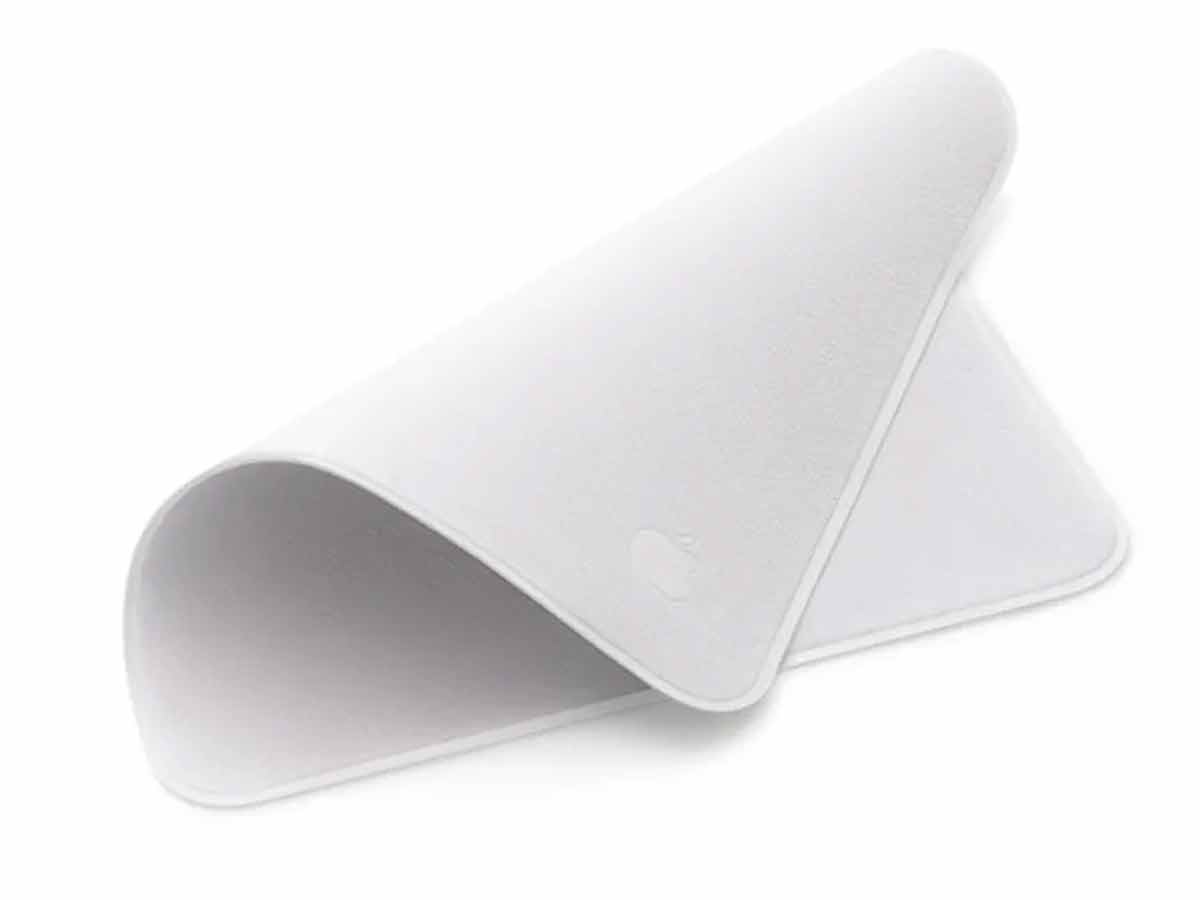 Now, let's be real for a moment - it's basically the world's fanciest screen-wiping cloth, and you might wonder if your 19 bucks two years ago were well spent. But hey, it's got that "nonabrasive material" and can "safely and effectively" clean your Apple screens, even the fancy nano-textured ones.
Plus, it's seen a lot in its short life and now works its magic on a fresh batch of devices, so who are we to argue with that?
Apple Stocks Take a Dip After the Latest Apple Event
It was a rollercoaster ride for Apple this week. Their stock, which many folks keep a close eye on, took a little dip, closing down 1.7% at $176.30 on Tuesday. Why, you ask? Well, it all had to do with Tuesday's big event, where Apple unveiled the latest in iPhone and Apple Watch models.
Wall Street was expecting something more, but there weren't any earth-shattering surprises this time. However, when Apple dropped the bombshell of their prices for the new iPhone 15 lineup, things got interesting. Some analysts were predicting price hikes, especially in the Pro lineup, but here's the twist: Apple actually raised the starting price for their Pro Max phone.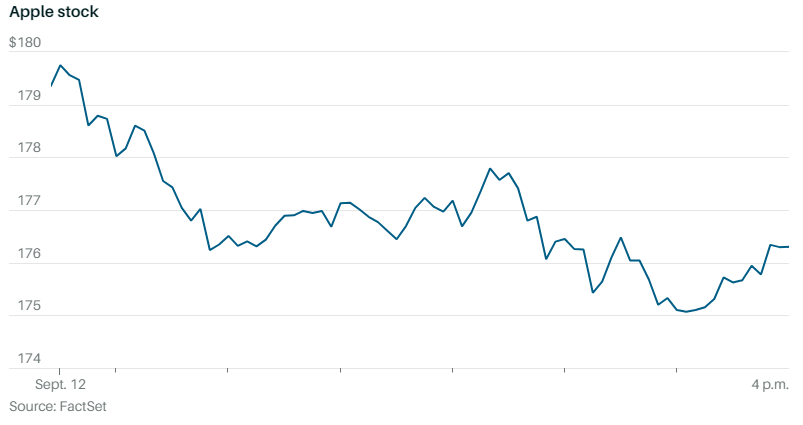 The cheapest iPhone 15 Pro Max now starts at $1,199 for the 256GB model, up from last year's $1,099 for the 128GB iPhone 14 Pro Max. Oh, and by the way, if you were hoping for a 128GB iPhone 15 Pro Max, well, that's not happening.
The iPhone 15 Pro keeps its starting price at a cool $999 for the 128GB version. So, there you have it – a slice of the Apple pie in September. While their shares may be down about 6.5% for the month, they're still riding high, up about 35% for the year.
The million-dollar question on everyone's mind is whether it's worth investing in all these new Apple products. As a tech enthusiast myself, I didn't see groundbreaking innovation at this latest Apple event. However, when it comes to the new iPhone lineup, there are some promising aspects.
USB Type-C integration is a notable upgrade, offering more convenience and versatility. The new chip also holds the potential for improved performance. Now, the ceramic screen is a bit of a mystery; we'll have to wait for the ultimate authority on durability testing, 'Jerry Rig Everything,' to put it through its paces.
But overall, it's not a bad move, especially if you're an Apple enthusiast or proudly call yourself an "iSheep." So, why not let your inner tech geek run wild and dive into the latest offerings?