Apple, the tech giant renowned for its innovative products, has again captured the world's attention with its latest announcements at WWDC 2023. Among the most anticipated reveals is the groundbreaking Vision Pro mixed reality headset. This cutting-edge device combines the immersive experiences of virtual reality (VR) and augmented reality (AR), pushing the boundaries of what's possible in spatial computing.
But that's not all! Apple has also introduced many exciting updates, including a new MacBook Air, enhancements to the Mac Studio and Mac Pro, and feature-rich operating systems such as iOS 17, iPadOS 17, and macOS Sonoma. So this is a breaking down Apple's most anticipated WWDC reveals.
Apple Vision Pro: A Leap Into the Future of Mixed Reality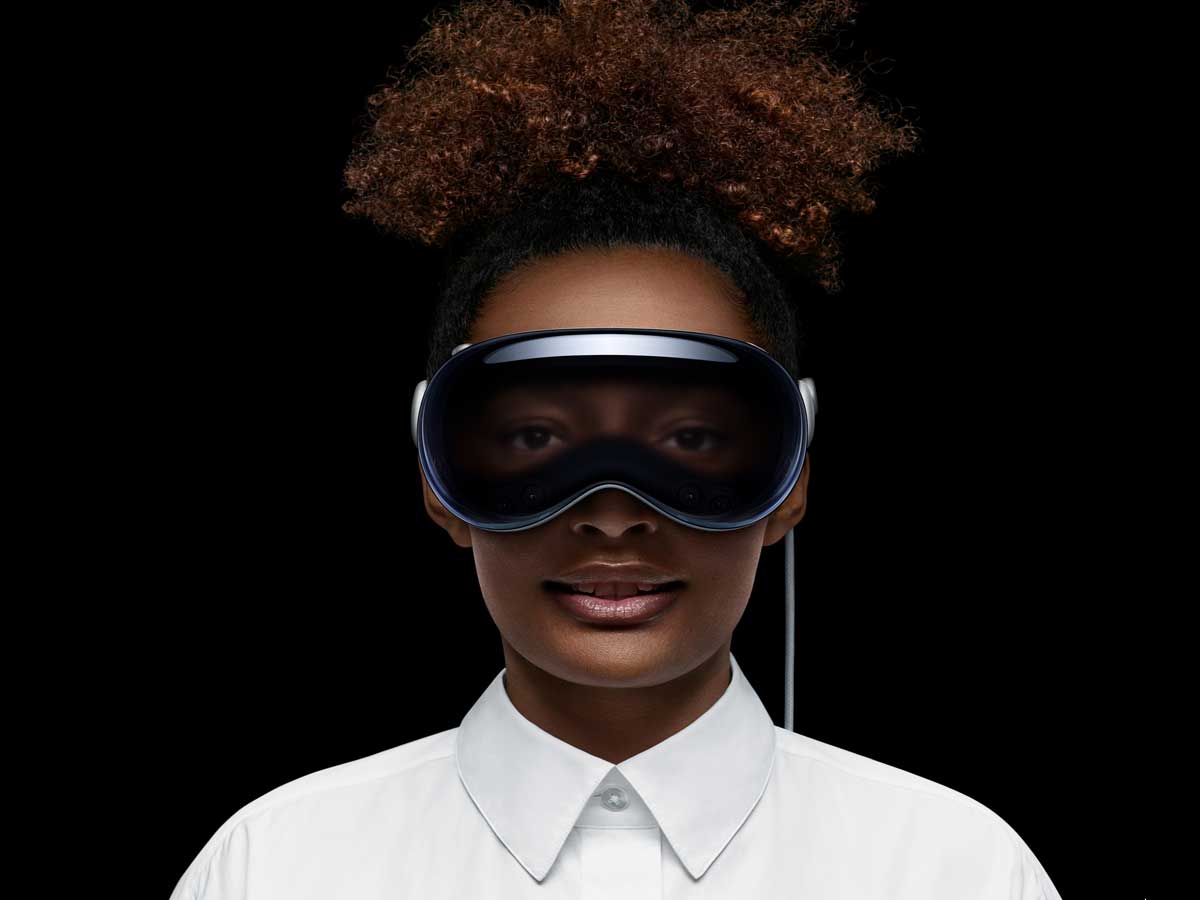 The Apple Vision Pro headset marks a monumental leap forward in mixed reality, seamlessly blending the realms of augmented reality (AR) and virtual reality (VR) into one extraordinary device. This groundbreaking headset incorporates the best of Apple's expertise by integrating the power of iOS, MacOS, and TVOS into a single operating system specifically designed for spatial computing.
The Vision Pro boasts many innovative features that redefine how we experience digital content. This cutting-edge device allows users to effortlessly navigate between AR and VR, immersing themselves in a world where the boundaries between the virtual and the real become increasingly blurred.
Key Features of the Vision Pro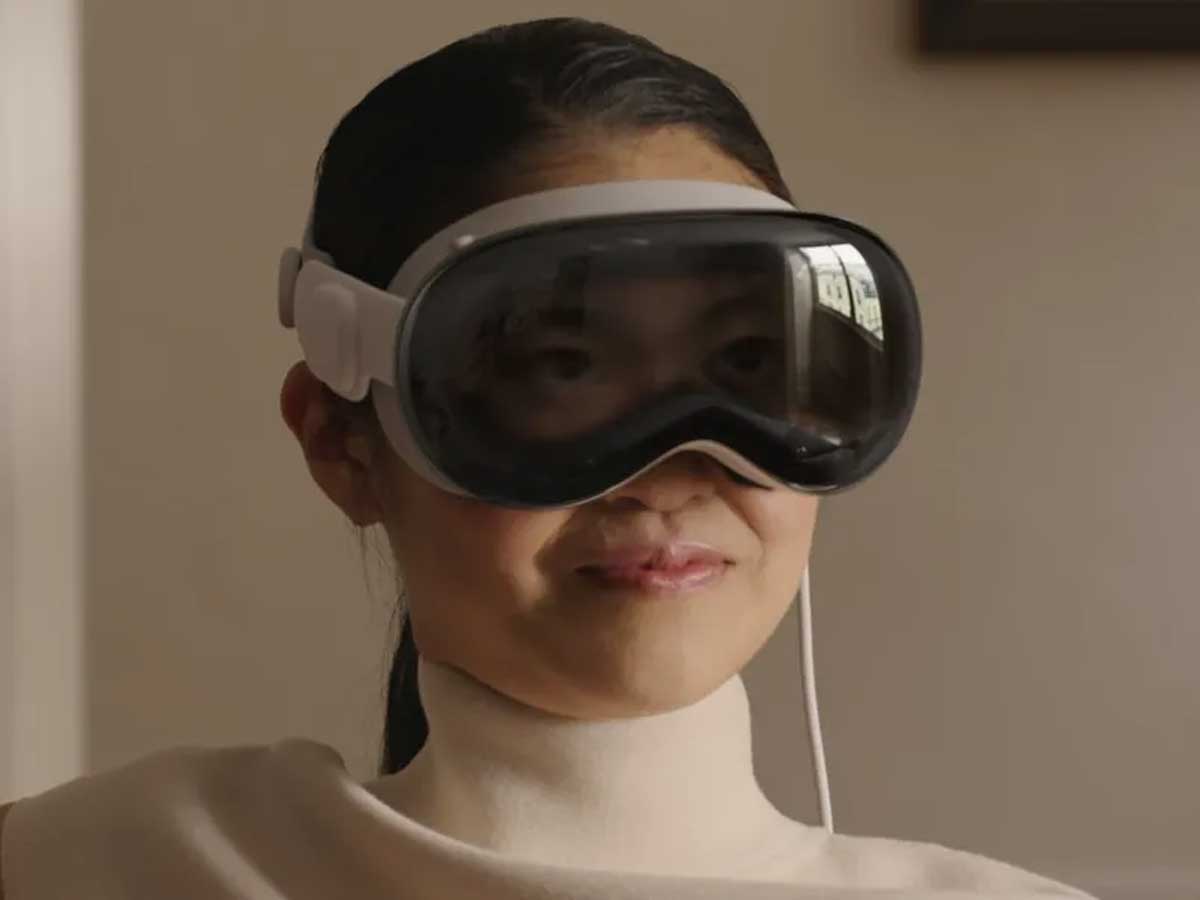 Design and Display: At first glance, the Vision Pro's design is sleek and futuristic. It features a single strip of glass that serves as a personal display and a touch-sensitive interface. The curved OLED outer display delivers vibrant visuals and an immersive viewing experience. Apple has ingeniously hidden the cameras within the glass front, providing a seamless and elegant appearance.
The Demon in the Snow: One of the standout features of the Vision Pro is the digital crown, a familiar interface element from Apple's smartwatches. This intuitive control allows users to effortlessly switch between AR and VR modes, allowing them to explore diverse digital landscapes easily. Additionally, the Vision Pro delivers an immersive audio experience through spatial audio technology, making the virtual world come alive.
Battery Life and Accessibility: Apple understands the importance of uninterrupted usage, and the Vision Pro addresses this by incorporating an external battery pack. This convenient accessory extends the headset's battery life by two hours, ensuring users can fully indulge in their mixed reality experiences. The wide rear band provides a secure and comfortable fit and enhances accessibility, accommodating a wide range of head sizes.
Advanced Technologies
Optics and Sensors: The Vision Pro has three-element lenses that offer stunning visual clarity with 4K resolution. These high-quality optics allow users to perceive the digital world with remarkable detail. The headset leverages advanced sensors, including lidar technology, to accurately track hand and body motions. This precise tracking system ensures a truly immersive and interactive experience.
Powerful Chips for Enhanced Performance: Apple's M2 chip, renowned for its power and efficiency, takes center stage in the Vision Pro. This remarkable processor handles the inputs and computations necessary for seamless mixed-reality experiences. Additionally, the Vision Pro incorporates the R1 chip, significantly reducing lag and enhancing overall responsiveness, ensuring a fluid and natural interaction between the user and the digital environment.
VisionOS: Operating System for Spatial Computing: Vision Pro introduces VisionOS, a purpose-built operating system designed specifically for spatial computing. This innovative software seamlessly integrates native apps, games, and video capture, empowering users to interact with digital content in new ways. VisionOS is the foundation for a vast ecosystem of immersive experiences and opens up new possibilities for developers to create groundbreaking applications.
Additional Features and Use Cases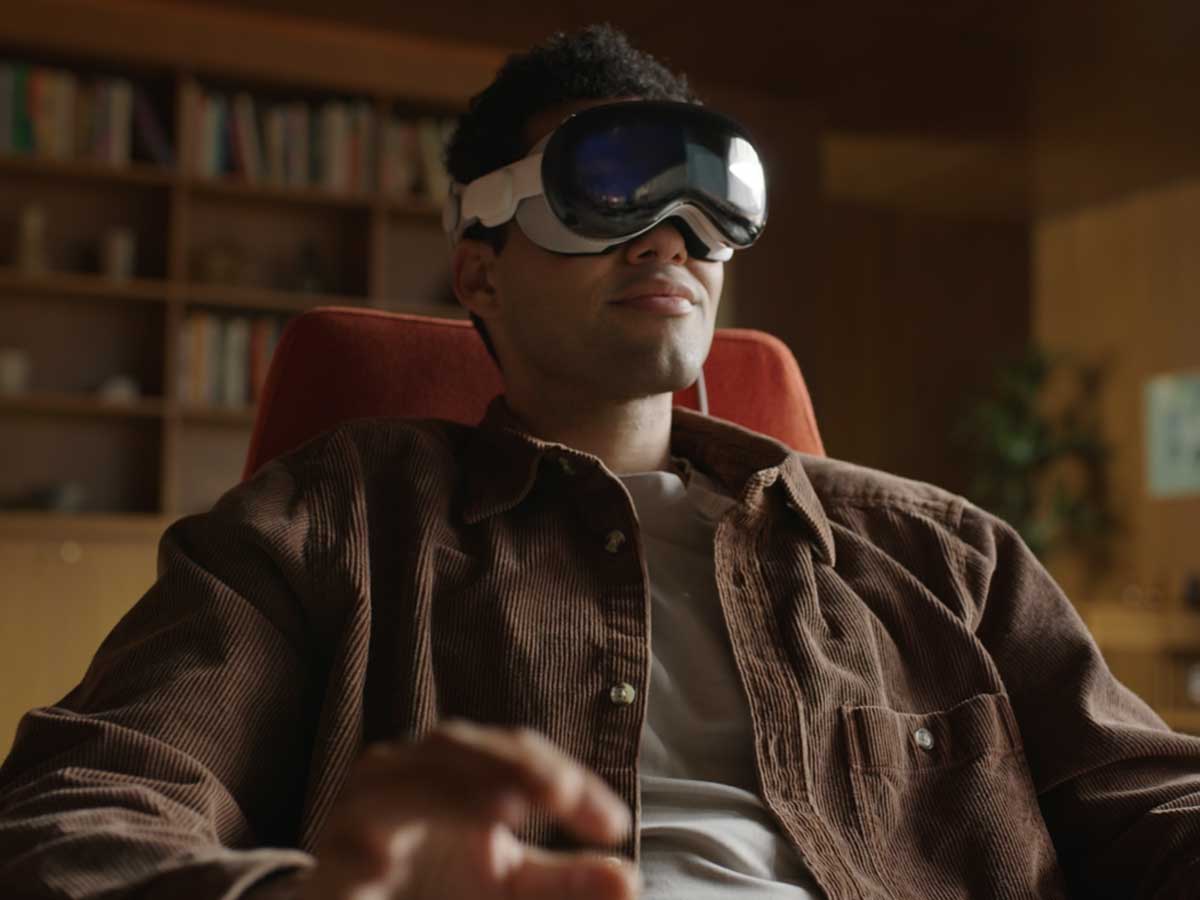 In addition to its core features, the Vision Pro offers a range of additional functionalities that enhance its versatility and practicality. The interior cameras of the headset enable facial motion tracking, facilitating engaging video chats and teleconferences. In addition, the EyeSight feature allows users to maintain a connection to the outside world, striking a balance between the digital and the real.
Interacting with the Vision Pro becomes seamless and effortless with intuitive hand motions and voice controls. The headset also serves as an ideal work-from-home and travel companion, supporting Mac display and offering capabilities for spatial photos and immersive experiences. Furthermore, the Optic ID authentication feature adds an extra layer of security and convenience, utilizing users' eyes for authentication. With a staggering price tag of $3,499, the Vision Pro is set to leave your jaw-dropping, and unfortunately, it won't hit the market until early next year.
New MacBook Air 15: Power and Portability Combined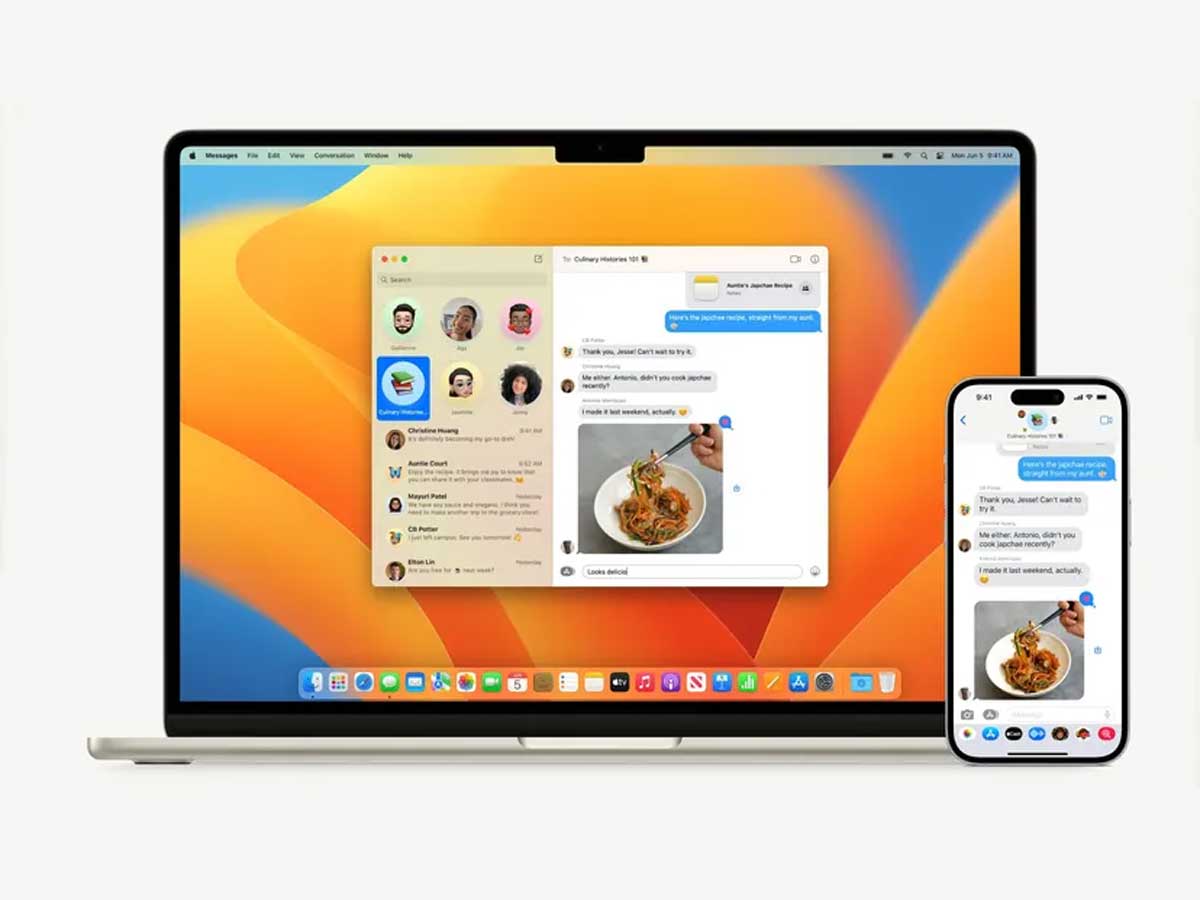 Apple has once again captured our attention by introducing the new MacBook Air 15. Boasting a larger 15.3-inch display, this sleek and lightweight laptop combines power and portability like never before. It's designed to cater to students, professionals, and anyone seeking a seamless computing experience.
Apple has strongly emphasized optimizing the MacBook Air 15's battery life, allowing users to enjoy uninterrupted productivity for up to an impressive 18 hours. The 500 nits of brightness ensure that every detail on the screen is vibrant and clear, making it a joy to work, study, or indulge in your favorite multimedia content. Furthermore, the 1080p webcam ensures that video conferencing is a breeze, providing crisp and lifelike visuals to keep you connected with colleagues, friends, and family.
Key Features of the MacBook Air 15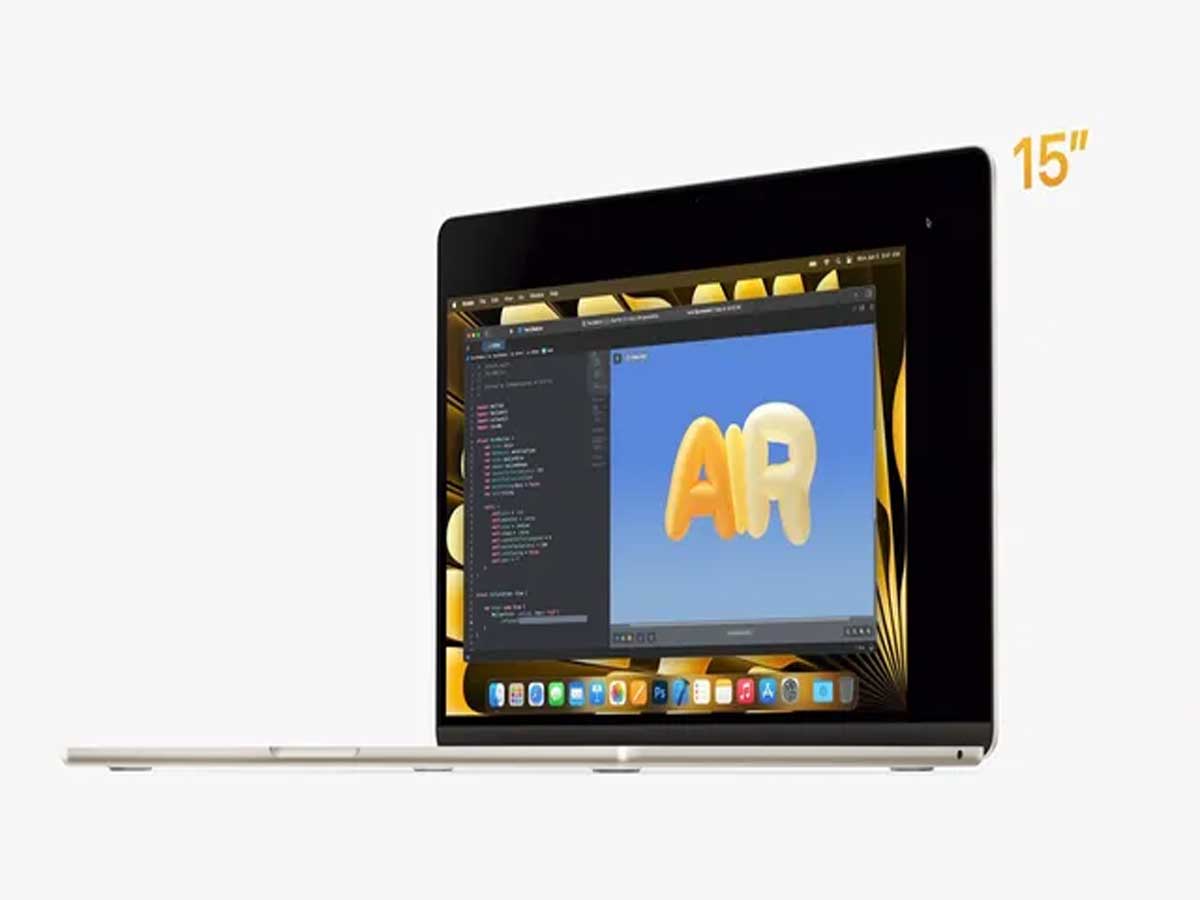 Performance and Power Efficiency
At the heart of the MacBook Air 15 is the powerful M2 chip, engineered by Apple to deliver exceptional performance and power efficiency. Whether you're working on complex projects, streaming high-definition content, or multitasking between applications, this cutting-edge processor ensures a smooth and responsive experience. So say goodbye to lag and hello to effortless productivity.
Storage and Connectivity
The new MacBook Air 15 offers a range of memory and storage configurations to suit individual needs and preferences. From ample memory for seamless multitasking to spacious storage options for your files, documents, and media, you can customize your MacBook Air 15 to meet your specific requirements. Additionally, the inclusion of Thunderbolt ports provides you with versatile connectivity options, enabling you to connect external devices and accessories effortlessly.
Enhanced Multimedia Experience
Apple understands the importance of an immersive multimedia experience. The MacBook Air 15 has a 1080p camera, ensuring crystal-clear video calls and online meetings. Combined with three high-quality microphones, your voice will be captured with exceptional clarity, allowing seamless communication. In addition, the MacBook Air 15 also features six speakers, delivering rich and immersive audio and making your favorite movies and music come to life.
MacBook Air 15, starting at $1,299, is readily available for order today, and it will be ready for delivery starting next week.
Mac Studio and Mac Pro: Unleashing Creativity with M2 Ultra

Apple's Mac Studio and Mac Pro models cater to a niche audience of professionals seeking unparalleled performance and creative capabilities. Designed for power users, these desktop computers offer cutting-edge features and specifications to meet the demands of graphic designers, video editors, and other creative professionals.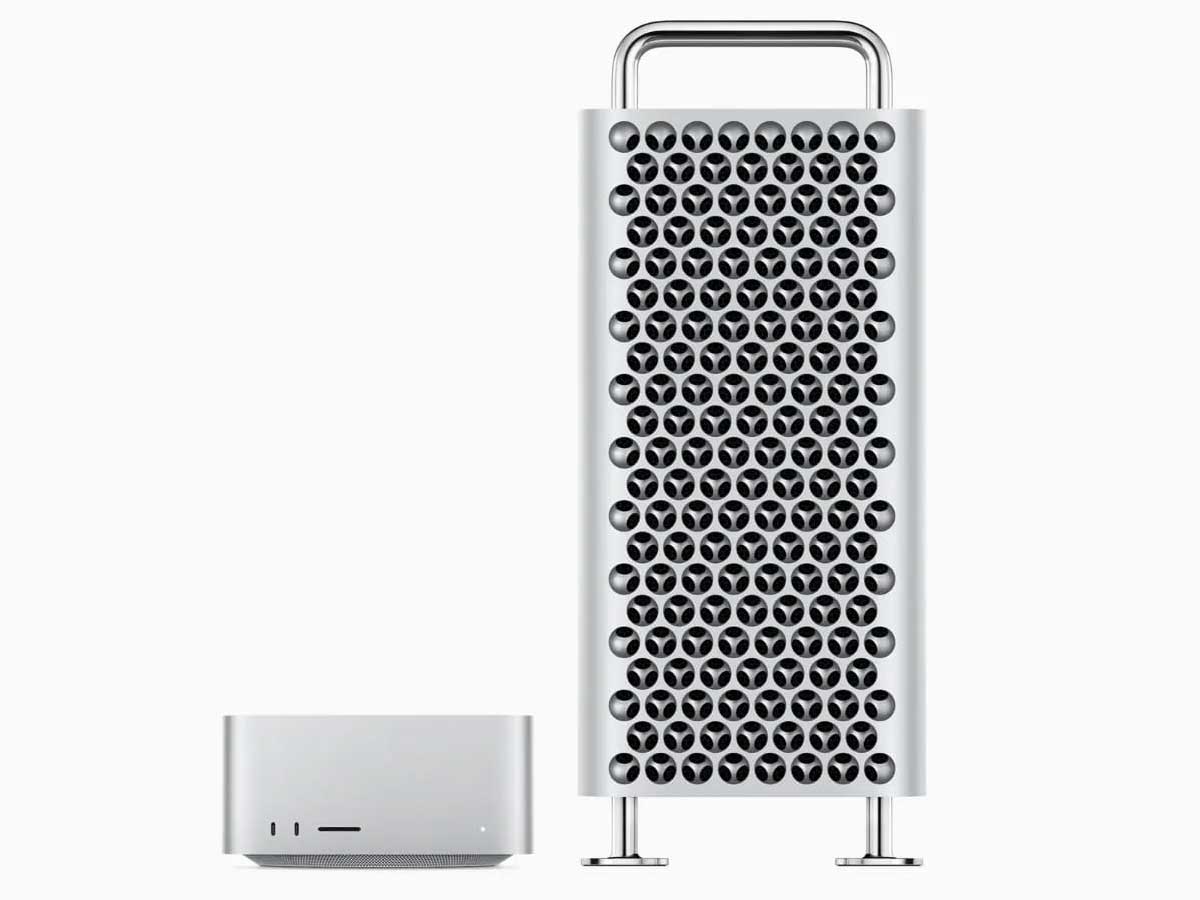 Key Features of the Mac Studio and Mac Pro
Upgraded Performance with the M2 Ultra Chip
The Mac Studio and Mac Pro models have the formidable M2 Ultra chipset, which takes performance to new heights. With its advanced architecture and impressive processing power, these machines excel in handling resource-intensive tasks, such as rendering complex graphics and editing high-resolution videos. In addition, the M2 Ultra chip also ensures smooth multitasking and responsiveness, enabling professionals to work efficiently and without delays.
Display and Connectivity Options
The Mac Studio and Mac Pro models offer seamless integration with multiple Apple Pro Displays, providing users with an expansive canvas to bring their creative visions to life. These displays showcase colors with exceptional accuracy and precision, delivering an immersive visual experience. Additionally, the Mac Studio and Mac Pro come with various ports and connectivity options, allowing professionals to easily connect their peripherals and external devices for a seamless workflow.
Pricing and Configurations
The Mac Studio and Mac Pro models are available at different price points, offering flexibility to suit varying budgets and requirements. While the Mac Studio starts at an accessible price, the Mac Pro caters to professionals who demand the absolute best in performance and customization.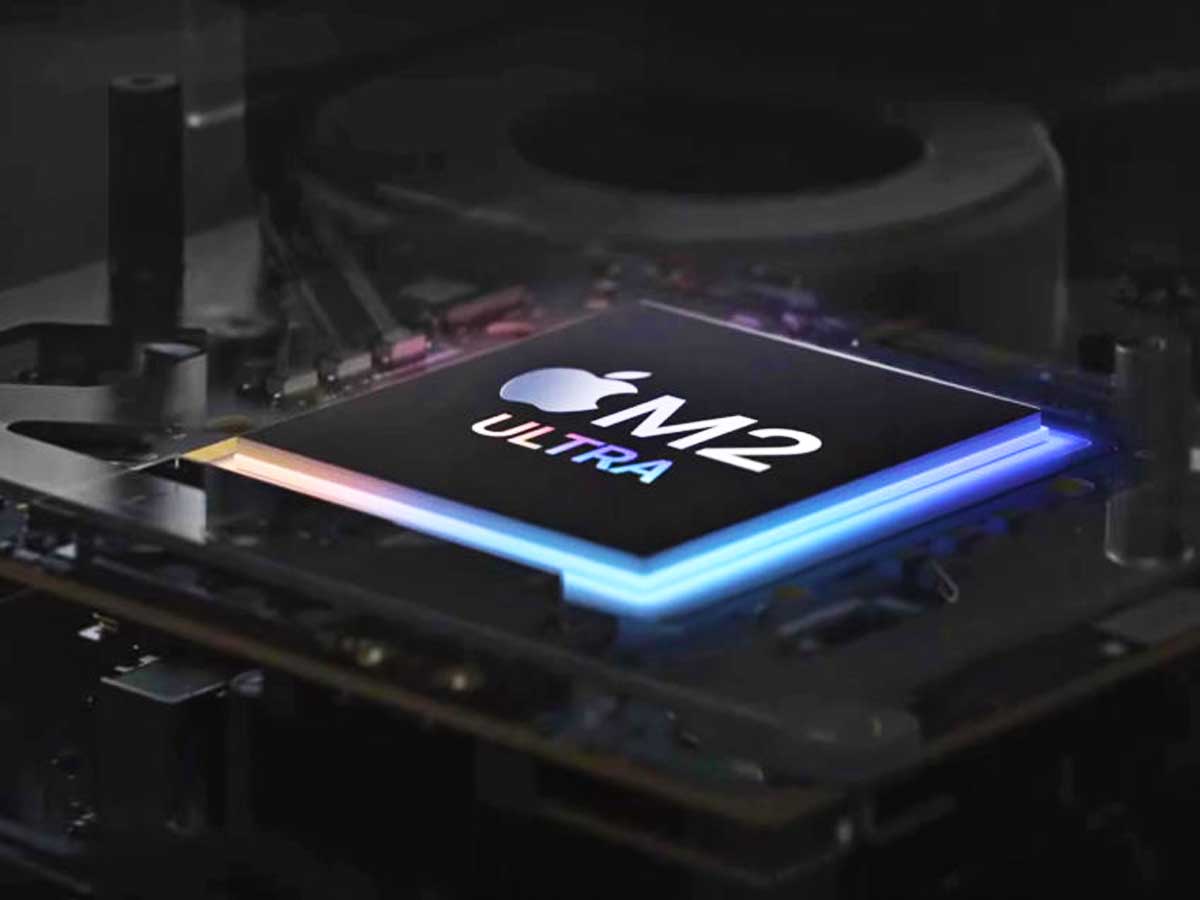 The Mac Studio and Mac Pro models have various customization options for memory, storage, and graphics. With the Mac Studio starting at $1,999 and the Mac Pro starting at $6,999, both cater to different needs - the former for good performance and creative tools, and the latter for maximum power and customization.
iOS 17: New Features for Enhanced User Experience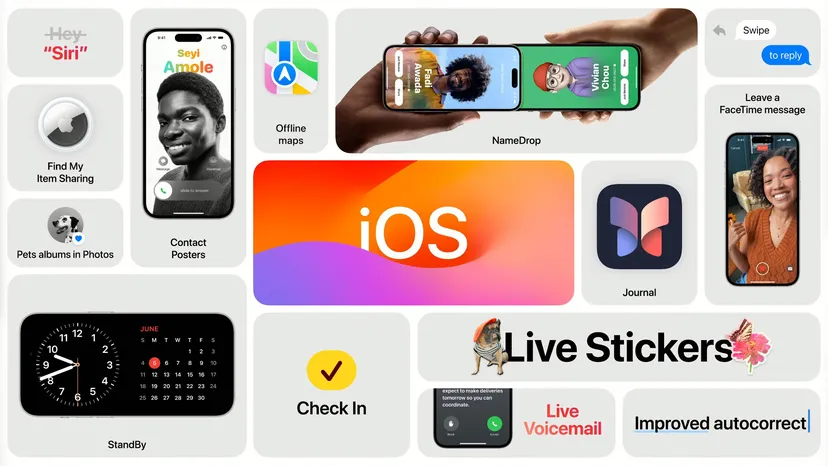 iOS 17 brings exciting new features and improvements to enhance the user experience on Apple devices. With a focus on messaging, safety, and convenience, this latest operating system iteration aims to make everyday interactions more seamless and enjoyable.
Key Features of iOS 17
Messaging and Communication Enhancements iOS 17 introduces several enhancements to messaging and communication. Users can now easily search through their messages, reply with a simple swipe, and have voice notes transcribed for quick reference. Full-screen photos and Memoji also bring a fun and personalized touch to video calls, making conversations more engaging and expressive.
Safety and Convenience Features iOS 17 prioritizes safety and convenience with innovative features. The Check-In safety feature allows users to share their real-time location with trusted contacts, providing reassurance and peace of mind. Name Drop simplifies contact information sharing by allowing users to send their details with a single tap easily. Furthermore, the Journal app offers a personal recollection platform, allowing users to capture and cherish their memories in a digital journal.
Miscellaneous Features and Improvements iOS 17 also introduces various features and improvements. Offline maps ensure users can navigate even in areas with limited or no internet connectivity. StandBy mode helps conserve battery life during periods of inactivity. Users can now activate the voice assistant with a simple command, making it more accessible and convenient.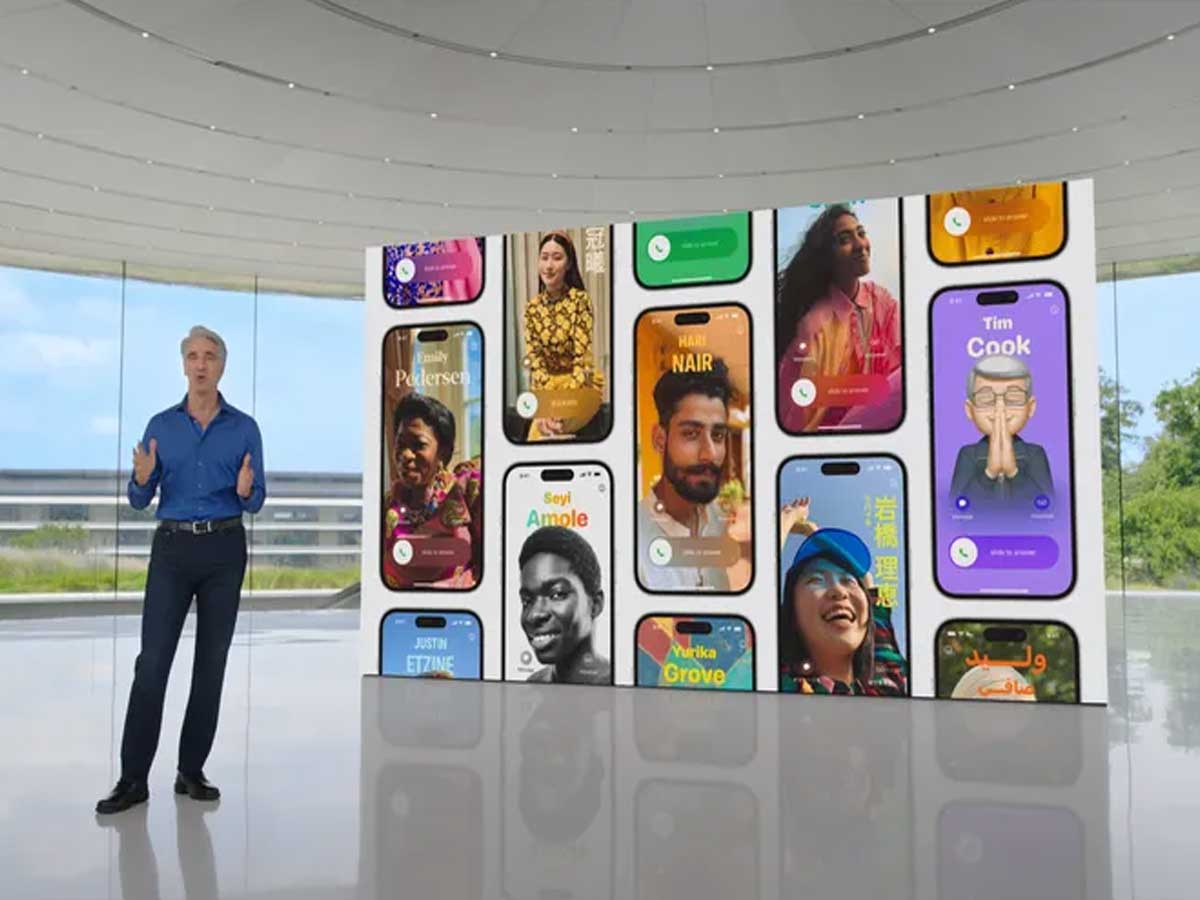 iOS 17 is set to revolutionize the Apple user experience, providing an upgraded and intuitive interface that seamlessly integrates into users' daily lives. AirPods and iOS 17 offer several audio upgrades, including Adaptive Audio, which customizes sound settings based on the user's environment.
AirPods also have excellent noise-canceling capabilities and can seamlessly integrate with CarPlay. In addition, SharePlay allows multiple AirPods users to enjoy the same content simultaneously. With these upgrades, Apple enhances the AirPods experience, providing an immersive and intelligent listening journey.
iPadOS 17: Enhancing Productivity and Personalization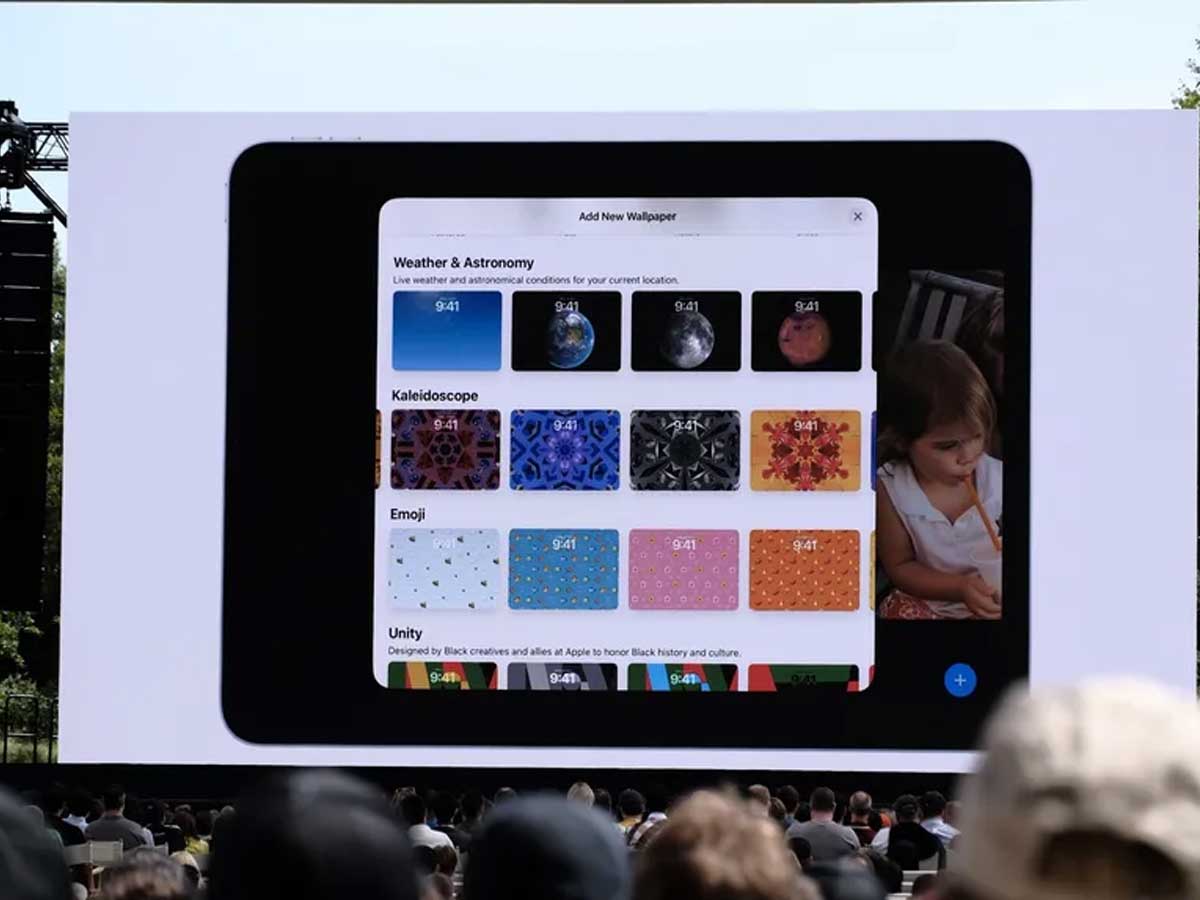 iPadOS 17 is designed to empower users with enhanced productivity and personalization features, catering specifically to the unique capabilities of the iPad. This latest operating system version aims to provide a seamless and efficient experience, allowing users to maximize their productivity while making their iPad their own.
Key Features of iPadOS 17
Interactive Widgets and Smart Home Control iPadOS 17 introduces more interactive widgets that provide at-a-glance information and quick access to essential functions. Users can customize their home screens with widgets that display relevant data, such as calendar events, weather updates, and news headlines. Additionally, the integration of smart home control allows users to conveniently manage their connected devices directly from the iPad, making it a central hub for home automation.
Updates to Notes App and Lock Screen The Notes app receives notable updates in iPadOS 17. With the introduction of PDF autofill, users can easily fill out and sign PDF documents directly within the app, streamlining workflows and eliminating the need for third-party tools. Collaboration capabilities are also enhanced, enabling multiple users to work together on a single note, fostering seamless teamwork and idea sharing. Moreover, users can now personalize their lock screens with customizable widgets and dynamic wallpapers, reflecting their unique style and preferences.
Health App and Other Enhancements iPadOS 17 improves the Health app, allowing users to track and manage their health and wellness more effectively. With comprehensive data tracking and analysis, users can gain valuable insights into their fitness levels, sleep patterns, and overall well-being. Furthermore, introducing multiple timers proves beneficial for various tasks and activities, enabling users to set and manage multiple countdowns simultaneously. Alongside these features, iPadOS 17 includes various enhancements, ensuring a more seamless and efficient user experience.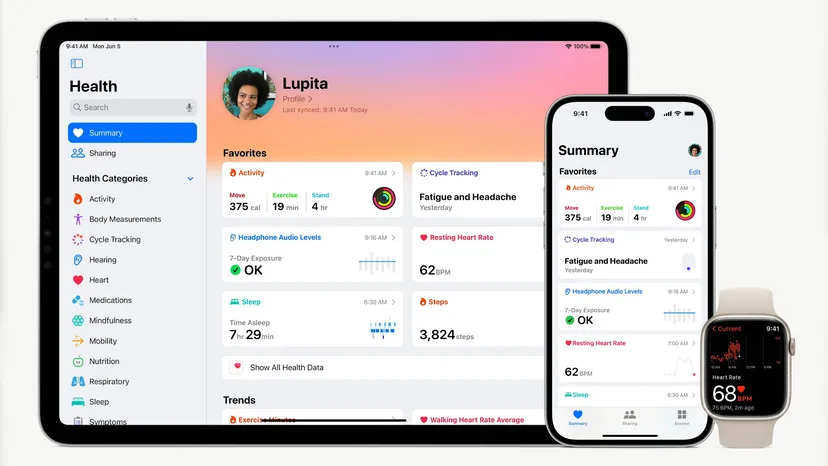 With its focus on productivity and personalization, iPadOS 17 empowers users to make the most of their iPads. From interactive widgets and smart home control to advancements in note-taking and lock screen customization, this latest iteration of iPadOS brings a host of features that cater to the needs and preferences of users.
watchOS 10: Enhancing Fitness and Connectivity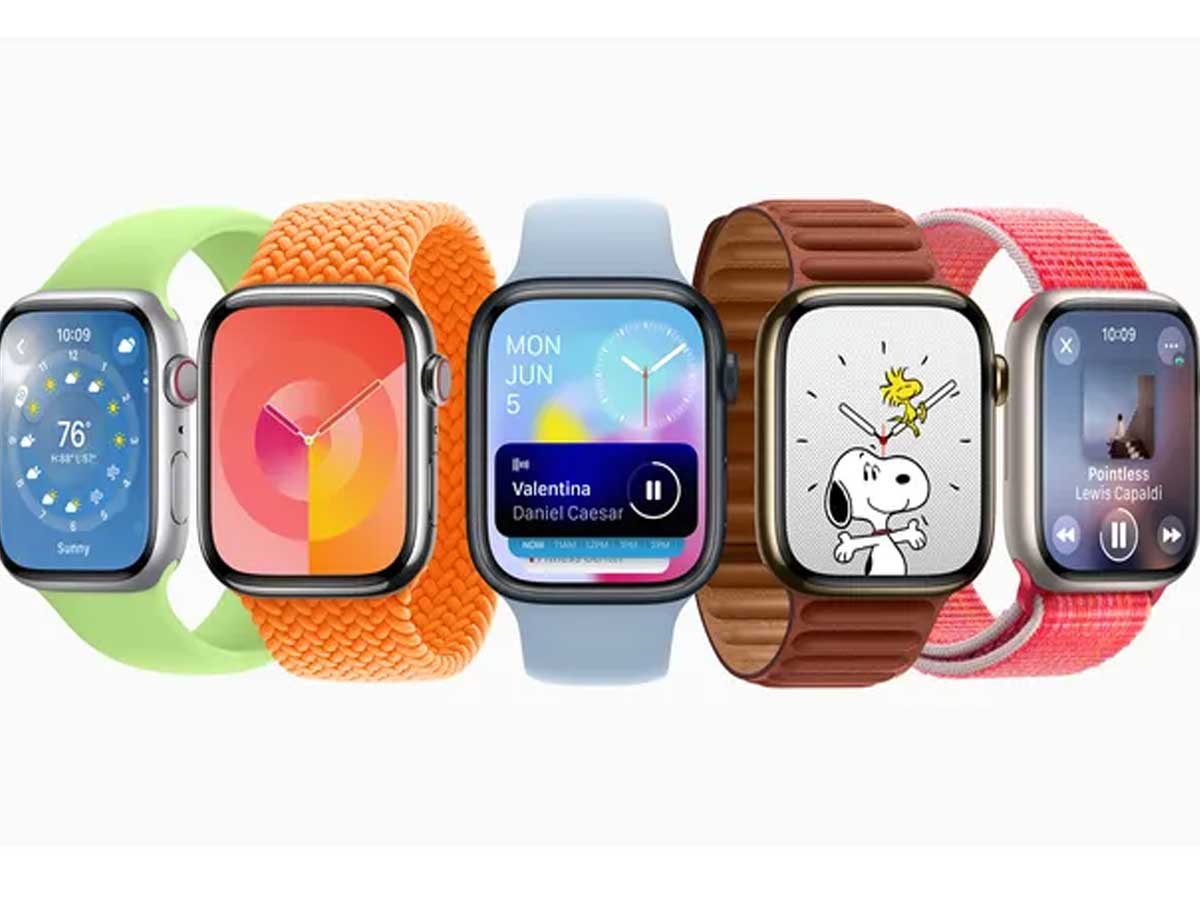 watchOS 10 brings many new features and enhancements to the Apple Watch, focusing on furthering fitness capabilities and enhancing connectivity. This update aims to provide users with a seamless and personalized experience that aligns with their fitness goals while offering improved connectivity options.
Key Features of watchOS 10
Accessible Widgets and Full-Screen Mode With watchOS 10, Apple introduces accessible widgets that allow users to customize their watch faces with the information that matters most to them. These widgets provide quick and convenient access to essential apps and features like weather updates, activity tracking, and music controls. Additionally, watchOS 10 introduces full-screen mode, allowing for immersive experiences when interacting with apps, notifications, and other content.
Improved Compass and Mindfulness App Expansion watchOS 10 enhances the built-in compass feature, adding cellular connection waypoints. This improvement enables hikers, runners, and outdoor enthusiasts to navigate their surroundings more effectively, even when venturing into remote areas. Moreover, watchOS 10 expands the mindfulness app, offering users a range of tools and features to support mental well-being. The addition of state-of-mind logging allows users to track and reflect on their emotions throughout the day, promoting mindfulness and self-awareness.
Miscellaneous Features and Enhancements In addition to the prominent features mentioned above, watchOS 10 brings several enhancements to improve the overall user experience. For cycling enthusiasts, watchOS 10 offers improvements in tracking and analysis, providing cyclists with valuable insights into their workouts and performance. Furthermore, including trailhead information for hikers ensures that outdoor enthusiasts can explore nature confidently, knowing they have access to valuable trail information right on their wrists.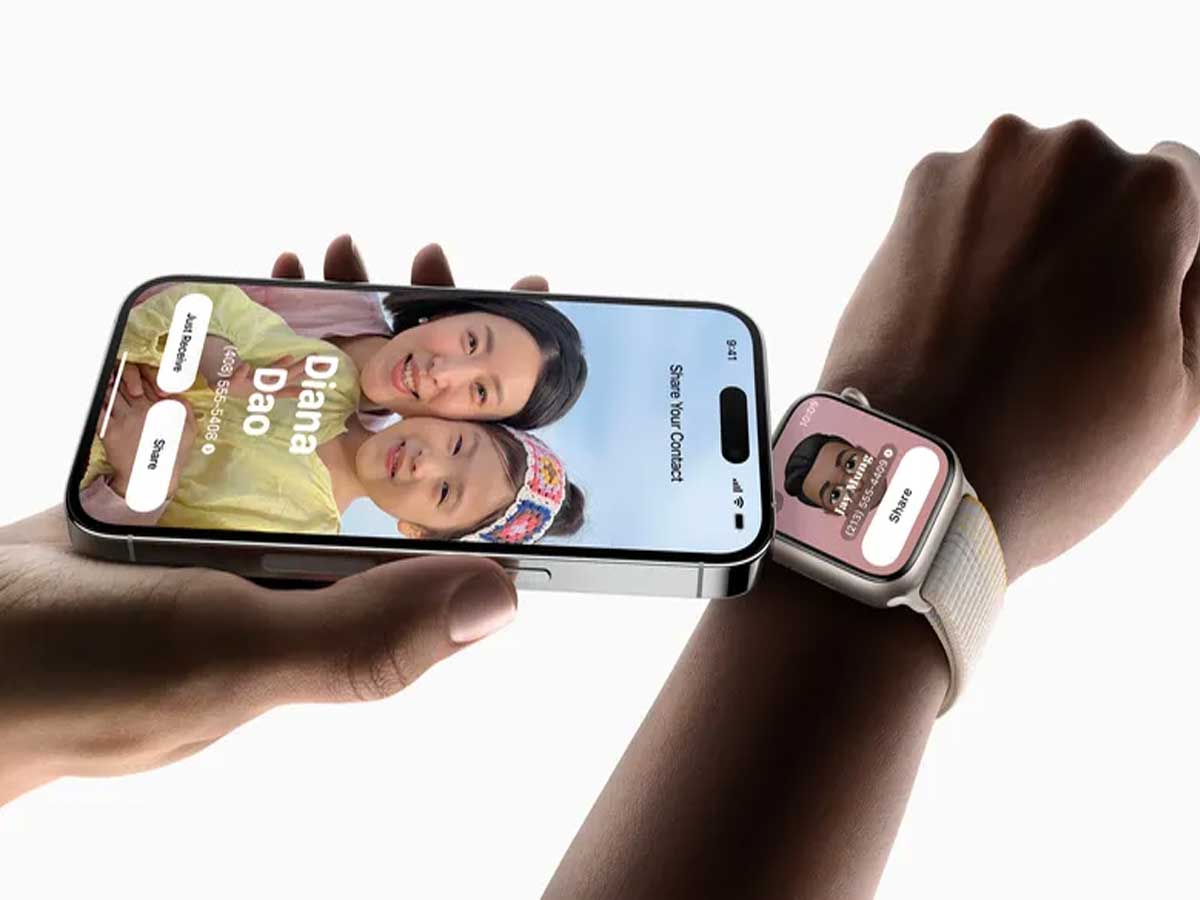 With watchOS 10, Apple Watch users can expect a more robust and personalized experience. The accessible widgets and full-screen mode allow for a tailored and immersive interface, making accessing information and performing tasks easier.
Apple's latest product lineup promises to revolutionize how we interact with technology and experience the world around us. The company is pushing boundaries and unleashing creativity like never before, from the futuristic Apple Vision Pro headset to the powerful Mac Studio and Mac Pro models.
With iOS 17 and iPadOS 17, users can expect enhanced productivity and personalization, while AirPods and audio upgrades provide an immersive and intelligent listening experience. In addition, WatchOS 10 aims to enhance fitness and connectivity, empowering users to lead healthier and more connected lives.
Sources: apple.com